Main content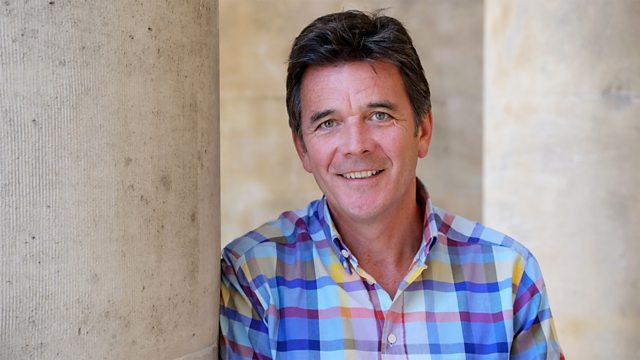 Care data, New gastric balloon, Vocal dysphonia, Antacids
Dr Mark Porter investigates a new gastric balloon, overuse of drugs for stomach problems, vocal writer's cramp, and if the anonymity of a new NHS database can be guaranteed.
Recent reports say that as many as 2 million people in England could be eligible for bariatric surgery. Dr Mark Porter investigates if a new gastric balloon swallowed in a capsule could be a valuable new tool for weight loss. Targeted for people whose BMI is lower than those who would be eligible for weight loss surgery, Inside Health finds out what the new balloon involves and asks two NHS bariatric surgeons - Sally Norton in Bristol and Guy Slater in Chichester - is this a boon to the arsenal of weight loss surgeons or is it a just slimming aid?
Proton pump inhibitors are a family of drugs which reduce stomach acids to stop the symptoms of heartburn and ulcers. But they are being widely overused according to many gastroenterologists and doctors. Mark talks to gastroenterologist, Anton Emmanuel about the scale of the overuse, the potential side effects of being on them for too long as well as what people can do if they think they should come off the drug.
Margaret McCartney and Mark Porter ask whether the anonymity of patient records on a new NHS database can be guaranteed? And using botox to treat vocal dysphonia, a kind of writer's cramp for the voice.
Programme Transcript - Inside Health
Downloaded from www.bbc.co.uk/radio4 
THE ATTACHED TRANSCRIPT WAS TYPED FROM A RECORDING AND NOT COPIED FROM AN ORIGINAL SCRIPT.  BECAUSE OF THE RISK OF MISHEARING AND THE DIFFICULTY IN SOME CASES OF IDENTIFYING INDIVIDUAL SPEAKERS, THE BBC CANNOT VOUCH FOR ITS COMPLETE ACCURACY.
INSIDE HEALTH
Programme 1.
TX:  21.01.14  2100-2130
PRESENTER:  MARK PORTER
PRODUCER:  ERIKA WRIGHT
Porter
Hello. Coming up in today's programme:  Weight loss – we take a critical look at the latest medical slimming device to hit the market.  Spasmodic dysphonia – the voice equivalent of writer's cramp - an easily missed condition that can leave you struggling to be heard.  And antacids - are we over-using the latest generation of treatments for indigestion and heartburn?
Clip
These drugs can be very hard to stop and one of the very particular axes to grind that I have is this issue around the fact that patients take them because they have "indigestion" (in inverted commas) but once you start taking them four out of 10 people who don't have an acid problem will develop one.
Porter
But first moves to bolster research by including your GP medical records in the NHS database known as care.data. If you live in England and haven't already received a leaflet outlining the new plans, then you will soon.
Entitled Better Information means better health care  it lists the benefits as including everything from better use of NHS resources, to finding more effective ways of preventing, treating and managing illness.  If you don't want your records to be included then you have to opt out – if you do nothing it will be assumed that you agree to sharing them.
Dr Mark Davies is Medical Director of the Health and Social Care Centre which will be responsible for looking after the data.
Davies
The principle of using this data is that it needs to be used to improve patient care – and that's a really important point.  So there are no other purposes that we will use this data for. 
Porter
So who's deciding whether the data's being used appropriately?  I'm thinking if I'm a private company, a pharmaceutical company, and I want access to that data to help develop a drug or perfect something I've already got.
Davies
So I think this is a really important point and we will only share data for the purposes of improving patient care, we will not share it for any other purposes, such as insurance or otherwise, this is about ensuring that we are doing the best care that we possibly can for individual patients and indeed for communities.  We are not talking about sharing patient confidential data, identifiable data, outside the NHS, that will not happen.  And the only data that flows into the system is either anonymised or we take all the identifiers from the data, we remove them and replace them with a code that only has meaning to us and that code is held in a separate place from the data itself.  This is not about making money, this is about us covering the costs of us providing this data but it's not about making a profit.
Porter
So going back to my example of a private research company – a pharmaceutical company – I would pay for that data but you would not be making a big profit out of me is what you're saying?
Davies
Absolutely.
Porter
The other criticism has been that this is an opt out scheme.  So if you don't happen to read your leaflet or you don't object your data will be included in this. 
Davies
The vast majority of the public actually are very comfortable with that and as long as they can understand how their data is going to be held securely and they understand what's going to be done to the data and it's used responsibly they'll feel comfortable with that happening.  The other reason is that actually there is a matter of some urgency with this.  We have an NHS that is facing considerable financial challenges currently, it's critical that we start to measure outcomes and the quality of care in a systematic way and actually we need this data in order to plan and run the NHS efficiently.
Porter
There are some mumblings that because it's gone for an opt out system that it may contravene some draft EU legislation, make the whole thing illegal.
Davies
We are confident about the legal basis that we are collecting the data, our legal advice is that we have a robust case for doing this but I think more importantly is it's the ethical and the moral case.  And actually I think most of us as citizens once we start to understand that our individual data can actually start improving the care that we deliver to our population and to others who have similar conditions actually the moral case for us doing this as individuals I think is compelling.
Porter
Dr Mark Davies.  And listening to that with me are Liam Smeeth, who's Professor of Clinical Epidemiology at the London School of Hygiene and Tropical Medicine and who also works as a GP in North London, and our very own Dr Margaret McCartney who is in our Glasgow studio.
Margaret, do you welcome this initiative?
McCartney
It's a difficult one.  I think there's no doubt that we need high quality data about what's happening in the NHS.  What I really about is the way that this has been gone about.  People are being given four weeks to opt out and the leaflet that the NHS is sending round is really quite vague about what's happening, in fact they don't actually mention the words "care data" which is the big computer program that's been generated by the technology company ATOS to draw out identifiable information from GP records, which are then going to be passed to this other organisation, called the Health and Social Care Information Centre, and which can then be distributed to researchers who have got a good reason for wanting to look at it.
Porter
So you're worried that no matter how hard they try and anonymise this data that there's a chance that somebody's individual details may come out?
McCartney
I think we don't know.
Smeeth
I don't think anyone can guarantee there's no risk.  What matters here is that the potential benefits are enormous.  This will be a unique opportunity internationally for research purposes, as well as greatly helping people trying to run local services and trying to run the NHS more efficiently.
Porter
Margaret, how do you feel about some of the campaigning that's gone on around this – looking at some of the charities for instance they're obviously supporting this initiative?
McCartney
Yeah, we've got very emotive adverts being placed by the Wellcome Trust and supported by several large charities with a picture of a little boy saying:  "Hello, I'm Peter, we haven't met before but one day you can save my life."  And in the leaflet drop, of course, people are complaining that the leaflet has been muddled up with lots of other takeaway menus and charity leaflets for bin bag collections for clothes.  Really and truly is this the best way to tell the population what's happening?
Smeeth
People want to use the NHS, they want the NHS to be safe and effective and to be run effectively and that does need their data, that's part of being a patient in the NHS and part of the deal is that if you get the benefits from the NHS then yes we will need to use your data.  I just want to pick up on one thing that Margaret said and she said that identifiable data will be made available to researchers – that is not true.  Now I can't guarantee that insurance companies, for example, will not criminally go through my dustbin contents, find out things about me and criminally increase my insurance premiums and I can't guarantee that insurance companies will not undertake criminal acts to hack into this data but that would be a criminal act to do that, as well as being unethical, so that's the first point.  And second, the data that I use for research, for example, from general practice, are already anonymised and scrambled, so we have patients' records, with all the identifiers stripped out and they've been given a brand new identification number that's only used for research purposes, so it's got no link to their real identity.
McCartney
For me, as a doctor, I really need to know that when my patients come in to see me they have got full confidence that what they tell me will not go any further.  And as it stands I don't feel as though the information that people are getting is enough to enable them to feel that and I feel as though this could have been overcome by anonymising the data as it leaves the GP practice rather than later on.  And I think that until we do that and until we give people a genuine choice of what's happening we're missing out on an opportunity for people to feel confident about their data being used in a way that will be to their, their family and their community's advantage later on.
Smeeth
I completely agree and I'm completely – I'm just as concerned about my own data, my family and my loved ones data being made available and of course it needs to be anonymised.  But what matters is that it's done in the best possible way and if the IT specialists and the IT systems and the best up-to-date systems are saying this is the best way to maintain this anonymity, make sure we hold the data securely, then I think this is the way we go.
Porter
Professor Liam Smeeth we must leave it there, thank you very much.
It will come as no surprise to Inside Health listeners that the UK has a weight problem but just how much was succinctly highlighted in a report out last week that claims at least two million adults in the UK are now so overweight they would be eligible for surgery on the NHS.
Well the Inside Health team has come across two novel approaches to tackling our waistbands – one involves swallowing a balloon, the other kicking one around a pitch.
Obalon is the world's first balloon treatment that can be swallowed in a capsule and it's currently only available privately at cost of least £2,000. But what does it add to existing options?
Consultant surgeon Sally Norton, from Southmead and Frenchay hospitals in Bristol, is among the first specialists in the UK to be trained in its use.
Norton
Basically when it goes in it's the size of a pretty large pill but nonetheless the size of a pill, which means that you can swallow it.  And then it stays in for three months and then at the end of the three months you have an endoscopy at that point, just to take the balloon out.  So it's a lot easier to insert than previous balloons.
Porter
When you say you swallow a pill – the balloon is inside that pill?
Norton
Yes it's basically a capsule.
Porter
And so how does it get inflated?
Norton
So the capsule is attached to a very thin catheter, like a piece of string really, so when the patient swallows the capsule I screen it down under x-ray to make sure that it's in the stomach and then at that point it's inflated with 250 CCs of nitrogen gas and then the catheter, obviously, is just tugged off.
Porter
You just pull the catheter off, so that leaves…
Norton
Yeah it takes two minutes.
Porter
… the balloon's left in there.  Can you give me some idea of what that does to the volume of the stomach – what's the volume of a normal stomach?
Norton
Oh gosh, I've seen many, many stomachs over the years, a stomach can vary in size hugely but the conventional balloons that we put in are about 750 CCs, so they're considerably bigger.  This balloon is about 250 CCs, which is the size probably of an apple – a medium, large size apple.  And because it's filled with gas it sits at the top of the stomach, so it floats at the top, which helps people feel full.  But unlike the fluid filled balloons that we do have it doesn't move around quite as much making you feel sick.  And that's really important because if people aren't feeling sick, getting stomach cramps and the sort of symptoms that they were getting with balloons in the past, it means that they can actually make some healthy changes to their lifestyle while the balloon's in place and that's where the key to this whole treatment is I think.
Porter
And how's it working – literally by making you feel full?
Norton
Yes and I think that that's really quite an interesting ethos because the thing about this balloon is that it makes you feel full with smaller portions.  So I would like to see this used as an aid to help people retrain how they see their food portions and try and get them to change their eating behaviour over the three month period, so that they can continue that behaviour long term.
Porter
Who's this for?
Norton
Well as a weight loss surgeon I've got surgery that I can offer to people who've got a body mass index of 35 and above, who are seriously overweight.  But I've got nothing really to offer people who've got less weight to lose but are still concerned about their health.  So we're talking about people who are overweight and obese, as opposed to severely obese.  So that's a body mass index for this balloon of 27 and above, up to about 35.  So this is the group of people who haven't really got any treatment available to them other than conventional dieting, which we know from experience just doesn't really work.
Porter
Because 27's not very high, that's marginally overweight.
Norton
Well it's more than marginally overweight, it is a reasonable amount overweight and actually you don't have to be that much overweight to have a significantly increased risk of diabetes, arthritis, high blood pressure.  And so I think we do have to start tackling people's weight at an earlier stage because I see them then when they're a lot heavier and they're then coming for surgery, it would be nice to be able to tackle it earlier on.
Porter
At the moment obese patients have to fulfil lots of criteria before being considered for gastric surgery and that typically includes six – 12 months on a conventional medically supervised diet and exercise plan even though it won't work for most of them.
Guy Slater is a weight loss surgeon at St Richard's Hospital in Chichester.
Slater
Surgery is the only intervention with a large amount of medical evidence supporting it.  There's still absolutely no evidence for medically supervised programmes in terms of psychological input, medication, exercise programmes or dietetic support.  At best patients will lose about 5% of their bodyweight and most studies show that they regain that in the years after they finish.
Porter
Guy, what's your impression of this new device?
Slater
I think it's interesting.  It's a novel way of treating obesity.  Previous balloons have acted really by occupying space within your stomach giving you a sense of fullness.  This balloon's designed to float up into the upper part of your stomach where receptors that control appetite lie and it interferes with those receptors to work primarily by reducing appetite, which is actually similar to some methods of bariatric surgery.
Porter
And have you been impressed by the data?
Slater
The data currently is of very small numbers. There's three published abstracts with 10 patients in, 15 patients in, one with a hundred in.  I think the data currently puts this device into that sort of category of lifestyle or slimming aid, all the data to date shows that it doesn't seem to be harmful, so I think that's positive.  Whether or not patients get a good outcome is another thing, at least it's not harmful.
Porter
One of the things that strikes me about this is the lower threshold, I mean they're talking about BMI of 27 which is only one above where I am and it seems that that would encompass quite a lot of people.
Slater
In my opinion it's not clear yet that this is a health intervention, it may be more of a lifestyle choice in terms of how you lose weight.  But I think what will be interesting is that presumably in time they'll run the studies again in much larger patients and then we'll see whether it has clear health benefits or not.
Porter
This also seems quite a short term measure, what do you think about leaving something in for just three months?
Slater
I think that you will lose weight in that three month period but the big question is whether you sustain that weight loss or not after the device is removed.  In my experience, when we reverse bariatric surgery, patients gain their weight very quickly because I think appetite is hardwired.  People think of diets as a temporary measure when what you really need is a lifestyle solution that lasts years.
Porter
Guy Slater.  And Inside Health's Margaret McCartney has been listening to that. Margaret, do you think this new balloon is an advance?
McCartney
No, no I don't think it's an advance.  I think we keep going round and round in circles with another type of gastric balloon, another type of surgery, another medical intervention and basically we don't have any medium or long term data to say that they will actually be doing you a favour.  So I'm very reluctant to think that this will yet again be a miracle solution we've all been waiting for.  I think if your BMI is a bit above normal we know the kind of things that work but they are difficult to do and it's basically just cutting down calories and exercise.
Porter
But that is one of the depressing things about this area isn't it – that actually the only thing that has that quality long term data is surgical intervention.
McCartney
Yes.  Although I have some good news – there's a great study this week in the Lancet, a study that was done in my home town, in Glasgow and across Scotland and it was a study of overweight guys who were going to premier league football clubs.  And they asked some of these fans if they would like to come on a weight loss and exercise programme and it's fantastic – they had 12 weekly sessions, 90 minutes each, I think that time is probably very significant, where they got basic diet advice and they did fitness training.  And then they got six e-mails over the next nine months, they had a nine month reunion and then a 12 month reunion.  And what's really staggering – most weight loss interventions you end up with very small numbers of people actually who participated in all the sessions – they get 80% of men to participate and those men lost an average of five kilograms on average over the year, which is really quite impressive.  And that's probably one of the best trials I've seen because it was a randomised control trial as well, so it was a very high quality trial actually showing that when you get it right, when you pitch it right literally at the right people, you can actually make some really good differences just with those basic lifestyle changes.
Porter
A glimmer of hope from Glasgow. Thank you Margaret.  And you will find some useful links on bariatric surgery on the Inside Health page of bbc.co.uk/radio4.
Now imagine if your voice sounded like this:
Clip – staccato
The patient might talk a bit like this and it sounds very – very sort of staccato and broken up.
Porter
Around 70,000 people in the UK are thought to have some form of dystonia – uncontrollable spasms that can affect almost any part of the body, from the muscles around the orbit causing screwing up of the eye, to tightening of the hand and forearm leading to writer's cramp.  But in spasmodic dysphonia it's spasm of the muscles in the voice box that causes the problem.
Palmer
My name is Phil Palmer and I have spasmodic dysphonia.  Probably about 10 years ago or so I started having quite sporadic periods where my voice would just suddenly either drop out or I'd have a lot of problem getting words out or getting a sentence out and there was just – and sometimes my voice would go very high.  It almost sounded strangulated.
Costello
My name's Declan Costello and I'm a consultant ear, nose and throat surgeon specialising in voice disorders.
Interestingly spasmodic dysphonia only happens when speaking, it's a task specific dystonia, so if the patient is yawning or laughing or crying the sound that their vocal cords produces is more normal.
Porter
Do we know what the cause is – I mean the fact that it only occurs during speech suggests that the problem is higher up than the muscles itself, it's the control of the muscles that's the issue?
Costello
Yes, that's likely to be the case.  It's really not clear what the underlying cause is.  It's probably a combination of factors.  What we know is that there are some genetic predispositions that can lead people to be more likely to develop it but there is almost always in patients a single trigger, a single thing that happens that sets it all off.  And that might be an upper respiratory tract infection, it might be an emotional event, for example, as well.  And that's led some people to think of this in years gone by as being a psychogenic problem, whereas it's very genuinely not, it's very clearly a neurological problem.
Porter
Because this was one of the issues with writer's cramp, wasn't it, in the days when people actually wrote with pen and paper it was seen as some form of psychological writer's block almost?
Costello
Yes that's right and although this is very much not a psychological problem stress and tension can make it worse.  And patients typically will say that their voice is better if they're relaxed, worse if they're having to speak to a group of people, worse on the phone is one of the particular problems.  And unless you've heard it before you wouldn't necessarily have a clear idea of what you're listening to.
Palmer
I was getting to a point where my job which was about talking to people basically evaporated because my clients couldn't understand me, let alone the people I was trying to talk to.  I couldn't make phone calls because nobody could understand what I was talking about.  If I went into anywhere vaguely noisy it would completely fall out on me and completely disappear so I couldn't talk to anyone.
Porter
What did you think was going on?
Palmer
To be honest I really didn't know, I thought there was something wrong with me mentally – that I was getting worked up or nervous about something for some reason, I didn't know why because the trouble was I'd been through about four years of going and seeing different doctors, different specialists – everything under the sun – so ranging from – I had acupuncture, I had hypnotherapy, I had cognitive behavioural therapy, I had massage, I went to a doctor who told me I had horrific gastro-reflux…
Porter
Indigestion – heartburn yes.
Palmer
… I then had an operation for that.  And all of it was doing nothing.
Costello
Part of the issue is in confirming the diagnosis but assuming we do think they have SD then we will usually suggest a treatment of injections of botulinum toxin – Botox.  And the purpose of the Botox is to weaken the vocal cords and weaken them to the point where there is no longer spasm but clearly not weaken them to the point where they lose their voice altogether because if we slightly overdo it with the Botox we run the risk of their voice being weak and breathy.
Porter
And how do you get the Botox to where it's needed – is this done internally?
Costello
No it's done with a needle in through the front of the neck and we use an electrical circuit actually that comes out of the back of the needle in the neck and is attached to a computer circuit that it tells us when we're in the right muscle.  And the process of doing the injection takes about 20 seconds generally speaking, sometimes less.
Porter
And something you do in outpatients?
Costello
I do that in outpatients, we have about a hundred patients on our books in Birmingham who are coming back for regular injections because of course Botox wears off after a period of time, it typically lasts about three or four months and patients come back for a repeat injection, sometimes two or three or four times a year.
Porter
ENT surgeon Declan Costello.  And thanks to Phil Palmer for coming to see us in between treatments.
You'll find some useful links about spasmodic dysphonia, and other dystonias, on the Inside Health page of the Radio 4 website.
And please do get in touch if there is a medical issue that you would like us to look into – e-mail us via insidehealth@bbc.co.uk.
Now if you haven't ever experienced acid related indigestion, heartburn or dyspepsia – call it what you will – then I bet that someone in your family has. And if it's a frequent problem then there is a good chance that you will have been given omeprazole, lansoprazole, or a related member of the proton pump inhibitor family. Around 50 million prescriptions are issued for these PPIs every year but Inside Health has learned that there is growing concern in some quarters that we have become too quick to use them – a problem compounded by the fact that, once you start the drugs, they can be difficult to stop.
To discuss the problem I am joined by Inside Health's Margaret McCartney and Dr Anton Emmanuel who is a Consultant Gastroenterologist at University College Hospital in London.
Anton, do you think they are overused?
Emmanuel
As a gastroenterologist I think the answer is yes.  It's very clear that these drugs completely change the landscape of acid management 30 years ago when they came available to us.  Apart from being very effective they're also incredibly clean drugs seemingly, we thought that they really had no side effects at the time, so we were quite happy about them.  And whilst initially expensive they've become cheaper and now most of them are off patent, so we can even buy them over-the-counter.  So there is a real issue around their overuse at the moment.  Patients suffer with dyspeptic, sometimes quite a lot, we all get tummy aches of various sorts at least – about half of us get it once a year – and it's easier therefore to think oh well I'll reach for something safe and effective.  It then leads to the problem where these drugs can be very hard to stop and one of the very particular axes to grind that I have is this issue around the fact that these drugs can sometimes actually induce the symptoms that we use to treat.  So what I mean by that is that patients take them because they have "indigestion" (in inverted commas) which of course covers a variety of things.  But once you start taking them four out of 10 people who don't have an acid problem will develop one.  In other words these drugs are so potent, they're so effective at suppressing acid, that when you stop them you get this rebound acidity level which then gives people terrible symptoms and they suddenly think oh my goodness I must go back on it because I've stopped it and it's got bad.
Porter
And of course the problem with that, Margaret, is that you and I are prescribing for symptoms – somebody comes back and says I tried to come off the drug, my symptoms have come back – so what do we do?  We continue the prescription.
McCartney
Absolutely, that's the obvious thing, they worked so well before why wouldn't they work again now and we begin to think that the mistake was taking patients off the tablet in the first place where actually that might still be the most rational thing to do.
Porter
Do we know what happens to these people – I mean assuming that whatever they were taking it for has got better and they're just getting rebound excess acid levels – how long is that likely to go on for?
Emmanuel
It's likely to carry on long term because you're into that see-saw where the rebound hyperacidity occurs, you take the tablets, you try and stop it again, you rebound again.  So unless you take a sort of step wise approach and are prepared to accept symptoms for a few days then you will carry on with the medication long term.
Porter
So what should we be doing when it comes to weaning people off these pills?
Emmanuel
So there is a reasonably clear sort of evidence base to go from on this, albeit very limited but it's very clear what it says which is to initially halve the dose of the medication, take that for about a fortnight, after that then discontinue it but the patient to be offered some over-the-counter type antacid, sort of normal regular antacid that one can buy in the chemists and then use that accepting that there may be breakthrough symptoms for a day or two but if you can get through that fortnight, three weeks, of weaning you'll be okay the other end of it.
Porter
Margaret, how often are you doing that in your practice?
McCartney
Never to be honest.  I've learned something today.  And I think it's a big problem for us because very much when we're reviewing patients' medication our aim is to find out is someone on a medication that they could stop but it's very difficult if someone comes back in having stopped it to think that you haven't made a mistake as a doctor in advising them to do so.  So I think that's really useful information to know – to expect a little bit of rebound of symptoms but to try cut down the dose gradually and try and just get through those few days.
Porter
So what you're saying Anton is if you go through that weaning process and you then find actually the symptoms are still back at four to six weeks afterwards they probably do need to go back on the pills – they've got an ongoing problem with reflux or whatever it might be?
Emmanuel
Absolutely you mustn't underestimate the fact that about 5% of us get long term reflux symptoms which need long term control and we have a fantastic drug to do that.  But the other 15% of us who take these drugs don't necessarily need them long term.
Porter
What about people who do need to take these medicines long term and often for years and years, is there anything we should be worrying about?
Emmanuel
I think our perspective on this as specialists has changed, we used to consider these terribly benign drugs, what's clear is that for some individuals there are potential risks of taking it long term.  Again it relates to how potent these drugs are in terms of how strong and how effective they are, which is by suppressing acid so completely it can interfere with our digestive processes, so it can interfere with the way we absorb certain minerals and vitamins and in particular things that have really been focused on have been Vitamin B12, which is important for how we make blood cells and how our nerves function but also things like calcium, which of course is a really big issue in the world, especially in the Western world in terms of osteoporosis and risks of bone fracture.  There's also an evolving issue for some hospitalised patients that maybe use of these drugs may even increase the risk of hospital related and antibiotic related gut infections.  So there are some fairly prevalent issues out in the community but also some hospital based conditions we worry about.
Porter
And that's presumably because the acid plays a key role in the absorption process but it's also the first line of defence for infections – is that right?
Emmanuel
Yes so we've evolved to have acidic stomach to help us digest and to help repel pathogens.
Porter
Margaret, in your practice if you're looking at somebody who's been on omeprazole for instance, the most commonly prescribed version, for four or five years are you doing any routine blood tests to look for deficiencies or anything as a result?
McCartney
Yeah, so the medicines and healthcare regulatory authority last year – the MHRA – told us that we should consider checking for magnesium levels in patients who are taking long term omeprazole, PPI type drugs.  But it's a big vague, they haven't really been explicit about when, how, how often, why we should do this, when it's safe not to do it because of course more tests, more lab tests, it's more NHS resources, you want to make sure you're using resources wisely.
Emmanuel
The issue – it's easier in hospital of course, as Margaret eluded to, patients expect to be monitored.  I think the issue is that the vast majority of patients who use these drugs never see a specialist and how they get monitored is difficult.
Porter
Anton Emmanuel and Margaret McCartney, thank you both very much.
Just time to tell you about next week's programme when we will be looking at antidepressants in pregnancy.  Around one in 30 women take them at some stage but how safe are they? And prostate cancer – I will be finding out about a new technique to improve its diagnosis and treatment and it's coming to a hospital near you.
And before I go, just a reminder, that there's still time to enter the All in the Mind Mental Health Awards. You've got until the end of January – details on the Radio 4 website.
ENDS
Credits
| Role | Contributor |
| --- | --- |
| Presenter | Mark Porter |
| Producer | Deborah Cohen |
| Producer | Erika Wright |