Main content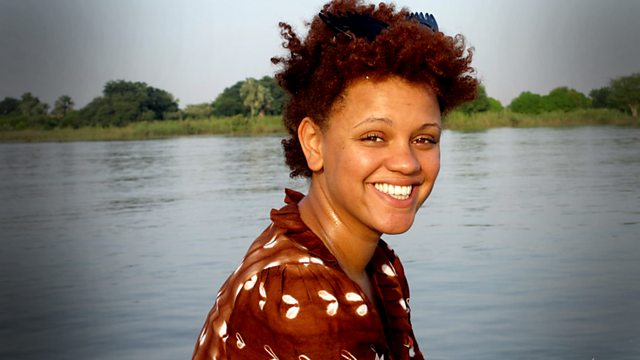 Mali Music: Gemma Cairney in Mali
Gemma Cairney travels to Mali to meet local musicians affected by the recent troubles, plus she joins Damon Albarn's Africa Express as they attempt to record an album in Bamako.
Presenter Gemma Cairney travels to Bamako in Mali to discover more about the music and artists there, and how it has been affected by the music ban which was in place due to the recent troubles in the north of country.
Mali, for so long a musical powerhouse with some of Africa's finest performers has seen its music scene damaged by the coup, the collapse of the country and the Islamist takeover of the north. Incredibly, music was banned for several months in much of this nation that is so entwined with its musicians.
Gemma meets local musicians including Naba TT and Afel Bocoum who talk about their experiences of the ban and living through this very difficult time.
Gemma then joins up with the Africa Express a collective of musicians led by Blur frontman Damon Albarn, as they attempt to record an album in an improvised studio in the city of Bamako with local Malian musicians.
Gemma is given unique behind the scenes access from their rehearsal rooms in Bamako with contributions from Damon Albarn, Brian Eno, Yeah Yeah Yeahs guitarist Nick Zinner, Django Django's David Maclean, Andre de Ridder, Olugbenga from Metronomy, Lil Silva, Ghostpoet, Pauli and Songhoy Blues, a group of young musicians from Timbuktu who had to flee to the South during the troubles. During the recording sessions they end up collaborating on a track with Nick Zinner.
Gemma also joins the collective as they celebrate Mali's biggest holiday, Eid al-Adha festival with Malian musical legend Salif Keita on his island outside the city.
Last on
Music Played
Adama Koita

Fantainfalla Toyi Bolo

Adama Koita

Fantainfella Toyi Bolo (Live From Maison Des Jeunes)

Africa Express

Wade In The Water

Africa Express

Season Change

Maison Des Jeunes.
Transgressive Records.
003.

Ali Farka Toure And Toumani Diabete

Sabu Yerkoy

Ben Zabo

Sènsènbo (Hommage à Dounaké Koita)

Ben Zabo.
Glitterhouse Records.
002.

Damon Albarn, Afel Bocoum, Toumani Diabate & Friends

Tennessee Hotel

Gambari feat. Kankou Kouyate

Yamore

Lobi Traore Band

Deni Kelen Be Koko

Ali Farka Touré

Penda Yoro

Yacouba Sissoko Band

Chanson Denko Tapestry
Broadcast