Main content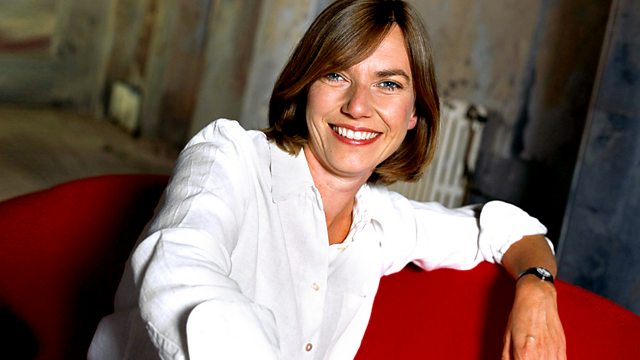 Gretry - Guillaume Tell
Louise Fryer introduces Gretry's Guillaume Tell performed at Opera Royal de Wallonie in Liege. Plus the Ulster Orchestra performing live: music by Mozart and Dvorak.
Thursday Opera Matinee
André-Modeste Grétry: Guillaume Tell (William Tell)
Louise Fryer introduces a performance recorded in June 2013 at Opéra Royal de Wallonie, Liège, Belgium.
There's a very famous operatic setting of the story of William Tell, by Rossini. But today there's a rare chance to hear the much less well-known comic opera Guillaume Tell by André-Modeste Grétry (1741-1813) - who was born in the city where this production was staged, Liège. It tells the same story of Swiss freedom as Rossini's masterpiece.
A dispute has arisen over how best to show respect to a representative of the Emperor, and - as a lesson - Gessler (the Austiran Governor) has demanded that his hat be displayed prominently in the town square, and that respects should be paid to it by everyone who passes. William Tell defies the ruling and is arrested but is given the chance to save himself from execution if he can demonstrate his ability as the greatest archer in Switzerland by shooting an apple set on the head of his son.
Grétry was hugely popular in his time but music associated with the Parisian opéra-comique form went out of fashion as the more serious German and Italian opera styles became the standard. The première took place shortly after the French Revolution and so the themes of revolt against a repressive regime (in this case, the Habsburgs) struck a chord with the Parisian audience. Grétry finds plenty of opportunity to add colourful interludes and songs, and - as would have been expected, as a standard part of the opéra-comique style - he provides all the key dramatic points with plenty of entertainment and colour.
Guillaume Tell ..... Marc Laho (tenor)
Madame Tell ..... Anne-Catherine Gillet (soprano)
Gessler ..... Lionel Lhote (baritone)
Marie ..... Liesbeth Devos (soprano)
Melktal Senior ..... Patrick Delcour (baritone)
Melktal Junior ..... Stefan Cifolelli (tenor)
The Traveller ..... Roger Joakim (baritone)
Orchestra and Chorus of Opéra Royal de Wallonie,
Claudio Scimone (conductor)
3.30pm
Live from the Ulster Hall in Belfast
John Toal introduces the Ulster Orchestra's second live concert this week at the Ulster Hall in Belfast. Belfast pianist Michael McHale joins the Orchestra and conductor Michael Seal for Mozart's beautifully poised A major Piano Concerto, composed at the same time as 'The Marriage of Figaro'. Plus Dvorak's tone poem 'Vodník' - The Water Goblin, telling the story of a mischievous water goblin who traps drowning souls in upturned teacups!
Mozart: Piano Concerto in A major, K488
Michael McHale (piano)
Dvorak: The Water Goblin, Op 107
Ulster Orchestra,
Michael Seal (conductor).