Main content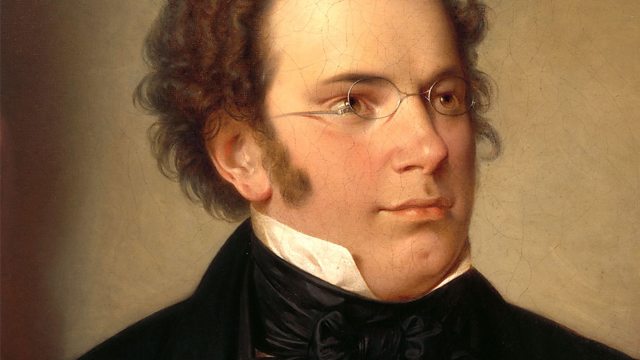 Donald Macleod focuses on the price Schubert paid for his love of sensual pleasures.
Franz Schubert pays a heavy price for his sensual pleasures
Schubert was to face many frustrations before he could gain public recognition for his work. His setting of the Erlkönig was rejected by one major publisher, and dismissed as 'trash' by another Herr Schubert to whom it had been sent in error. When the song finally made its way into print it proved to be a best seller.
Although his ambitions to become a success on the opera stage were still faltering, Schubert found that his songs were beginning to open doors in Biedermeier Vienna. He was in demand as a composer of part songs, popular with drinking and glee clubs. Schubert did his best to rescue that genre from its bibulous associations, the same cannot be said of the composer himself. Frequently hungover, there's no doubt Schubert was partying hard, and would pay a high price for his dissipation and debauchery. He was both drinking and smoking heavily, and there's even a suggestion he may have been an occasional user of opium. Some have suggested this is one of the reasons why his Unfinished Symphony would remain only two movements, rather than three or four.
Schubert's friends recalled that he was a man of 'two natures, foreign to each other...the craving for pleasure dragged his soul down to the slough of moral degradation'. He eventually become infected by syphilis and some have heard his Wanderer Fantasy as an expression of his anger at his condition. Where or not that is true, there's no doubt about his anger on finding that the pianistic showpiece was beyond his own technical abilities: 'Let the devil play the stuff!' he once shouted in disgust at his efforts.
Presented by Donald Macleod.