Main content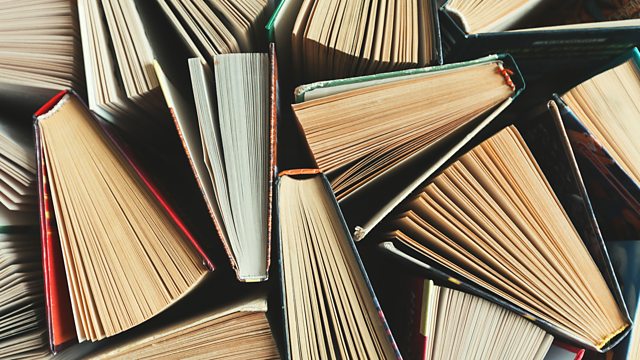 Horatio Clare and Christopher Nicholson on winter; Jeffery Deaver; Anna Whitwham
Novelists Horatio Clare and Christopher Nicholson discuss the influence of the season of winter in literature, and Jeffery Deaver discusses the books he would never lend.
In the last in our series on how the seasons influence literature, authors Horatio Clare and Christopher Nicholson discuss the importance of Winter in the novel, from Scandinavian crime to writers such as Thomas Hardy, Charles Dickens and Jack London.
For many young boys, the boxing clubs of the East End were a haven from the grim realities and hardships of poverty stricken London. One such young man was John Poppy, a featherweight boxer at the Crown and Manor Boys Club in Hoxton in the 1920s. His granddaughter, Anna Whitwham, inspired by clubs such as this one and her grandfather's early life as an amateur boxer, has written her debut novel Boxer Handsome. Bringing the action into a more contemporary setting, she delves into the sometimes raw and brutal world of both the amateur boxing ring and the surrounding community.
We return to our occasional series, The book you'd Never Lend and it's the turn of the internationally bestselling thriller writer Jeffery Deaver, who managed to get the thousands of books he owns down to not one, but two treasured tomes.
Producer: Andrea Kidd.
Last on
BOOKLIST
Winter by Christopher Nicholson
Publisher: Fourth Estate
Down to the Sea in Ships by Horatio Clare
Publisher: Chatto and Windus
Books mentioned in the discussion on Winter
Frankenstein by Mary Shelley
November by Gustave Flaubert
The Lion, The Witch and the Wardrobe by C S Lewis
A Christmas Carol by Charles Dickens
Fatherland by Robert Harris
The books of Angela Carter
Hanover Square by Patrick Hamilton
Wild Lone: The Story of a Pytchley Fox by BB (Denis Watkins-Pitchford)
The Snow Queen by Hans Christian Andersen
Jack London
Snow by Orhan Pamuk
The Road by Cormac Mccarthy
The Darkling Thrush (Poem) by Thomas Hardy
Sense and Sensibility by Jane Austen
The Foddering Boy (Poem) by John Clare
Miss Smilla's Feeling for Snow by Peter Hoeg
The books of Jo Nesbo
The Millennium Trilogy by Stieg Larsson
Wuthering Heights by Charlotte Bronte
The Shining by Stephen King
Tess of the D'Urbevilles by Thomas Hardy
The Box of Delights by John Masefield
Tom Jones by Henry Fielding
The Sword in the Stone and The Once Future King by T S White
Boxer Handsome by Anna Whitwham
Publisher: Random House
Jeffrey Deaver would never lend his copies of:
The Joy of Cooking by Irma Rombauer
and
The Collected Poems of Robert Frost
Credits
| Role | Contributor |
| --- | --- |
| Presenter | Mariella Frostrup |
| Interviewed Guest | Horatio Clare |
| Interviewed Guest | Christopher Nicholson |
| Producer | Andrea Kidd |
Broadcasts