Main content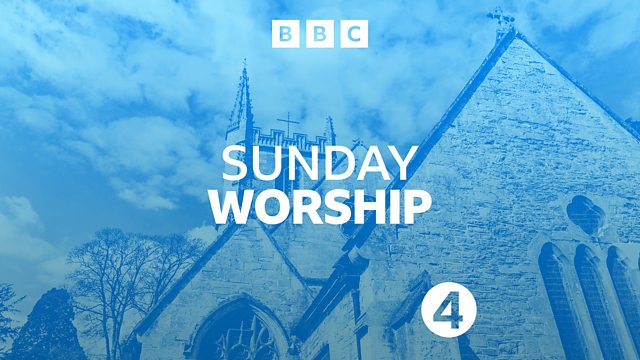 19/01/2014
From Jordanhill Parish Church, Glasgow. Led by the Rev Sandra Black. With preacher the Rev Colin Renwick and Strathclyde University Chamber Choir directed by Alan Tavener.
from Jordanhill Parish Church, Glasgow. Led by The Revd Sandra Black; Preacher: The Revd Colin Renwick.
The service takes its theme from Psalm 40 on the rewards of patience. What does 'waiting on the Lord' mean for those in terrible conditions in a Syrian refugee camp, or those living with grief; for someone trying to find a job, or living with illness? Is the Lord trying to 'teach' us something through such sufferings?
Strathclyde University Chamber Choir directed by Alan Tavener. Organist: David Hamilton.
Producer: Mo McCullough.
Last on
Script 19 January 2014, Jordanhill
COLIN:<?xml:namespace prefix = o ns = "urn:schemas-microsoft-com:office:office" />
Welcome to Glasgow, the City of Kentigern, whose feast-day was celebrated on Monday.
During our worship we shall reflect on what it can mean to wait patiently for God, as did the Psalmist long ago.  Since the time 1,500 years ago when Kentigern's feet touched this land, Glasgow has had its share of waiting – for safety in times of war, for jobs, for good health – and generations of its people have been sustained by the faith he brought.
MUSIC:  Praise, my soul, the King of heaven
(Tune: Praise my soul)
SANDRA:  Opening Responses
Sandra:         In our patient waiting on the living God,
                        this is our hope:
All:                  He will lift us up
                        and set our feet upon a rock.
Sandra:         In our patient waiting on the living God,
                        this, too, is our hope:
All:                  He will put a new song in our mouths;
                        a song of praise to our God.
SANDRA:  Prayers of Adoration & Confession
God who waits on us
We wait on you
Your waiting
Is a waiting crafted in patience
A waiting hewn out of hope
Enduring through all the twists and turns of our life's journey
When we must wait
We feel the weight, the heaviness, the load of time
How long
Till our questions find answer
Till our wounds are healed
Till our faith finds the certainty we desire it should have
And we are restless for resolution
Keen for answers
Fickle in our waiting and our struggles
You Lord God are the God of patient waiting
Kernel of hope keeping life through all things
Creating and recreating the work of your hand in the fashioning of your kingdom
You never give up or abandon your people
You are a constant guide and companion as day follows day.
We bring you to you our neediness
We can scarce wait in the struggles of life everyday
We give in to darkness within and without
We try to keep hope and faith.
All praise be to You Lord God
You forgive our sins, know us and accept us as we are
Wait with patience and hope on all that we may become
And surround us with love and mercy
May we know your presence with us in our worship
And your spirit guiding through our day
May we live now as you friends and followers
So hear us as we pray
(All)   Our Father in heaven
hallowed be your name,
your kingdom come,
your will be done,
on earth as in heaven.
Give us today our daily bread.
Forgive us our sins
as we forgive those who sin against us.
Save us from the time of trial
and deliver us from evil.
For the kingdom, the power,
and the glory are yours
now and forever.   Amen.
COLIN:
Kentigern, (or Mungo, as he is also known), lived and evangelised through his preaching and simple lifestyle in part of what is now the City of Glasgow. Living in a basic monastic cell, his life was marked by austerity, long hours of patient waiting on God in prayer and study, and by danger. After thirteen years, he was forced to flee for his life, and made his way to Wales, before eventually returning to Glasgow via Rome and Galloway. We are told that his final years of missionary work in this city were particularly effective – the long years of waiting had been fruitful.  A large community grew around him and was named Glas-gu, fondly referred to as the 'dear green place'.
In the way of the ancient missionary saints of Scotland and beyond, Kentigern's life is surrounded by tales of great miracles, some of which form the basis of Glasgow's coat of arms – the bird that never flew, the tree that never grew, the bell that never rang and the fish that never swam.
Kentigern is also celebrated in this account of some of his miracles, found in the 13th century Sprouston Breviary, and as we're about to hear, set evocatively to Scottish Plainchant. .
MUSIC – Gens Cambrina (Choir with congregational responses and handbells)
SANDRA:
The Psalm appointed for this particular day, Psalm 40, speaks of patient waiting on God, and on its eventual good outcome. Following that is a reading from St Paul's Epistle to the Galatians, chapter five.
READER 1 Bob Johnston   Old Testament Reading - Psalm 40, verses 1-3
I waited patiently for the Lord;
he inclined to me and heard my cry.
He drew me up from the desolate pit,
out of the miry bog,
and set my feet upon a rock,
making my steps secure.
He put a new song in my mouth,
a song of praise to our God.
Many will see and fear,
and put their trust in the Lord.
READER 2  LAURA  New Testament Reading - Galatians 5:22-24
… the fruit of the Spirit is love,
joy, peace, patience, kindness, generosity,
faithfulness, gentleness and self-control.
There is no law against such things.
And those who belong to Christ Jesus
have crucified the flesh with its passions and desires.
If we live by the Spirit, let us also be guided by the Spirit.
MUSIC:  I waited for the Lord my God (Psalm 40)
(Tune: Ballerma)
READING: DAVID
A reading from the Gospel according to St Matthew, Chapter 25.
When the Son of Man comes in his glory, and all the angels with him, then he will sit on the throne of his glory. 32All the nations will be gathered before him, and he will separate people one from another as a shepherd separates the sheep from the goats, 33and he will put the sheep at his right hand and the goats at the left. 34Then the king will say to those at his right hand, "Come, you that are blessed by my Father, inherit the kingdom prepared for you from the foundation of the world; 35for I was hungry and you gave me food, I was thirsty and you gave me something to drink, I was a stranger and you welcomed me, 36I was naked and you gave me clothing, I was sick and you took care of me, I was in prison and you visited me." 37Then the righteous will answer him, "Lord, when was it that we saw you hungry and gave you food, or thirsty and gave you something to drink? 38And when was it that we saw you a stranger and welcomed you, or naked and gave you clothing? 39And when was it that we saw you sick or in prison and visited you?" 40And the king will answer them, "Truly I tell you, just as you did it to one of the least of these who are members of my family,* you did it to me." 41
COLIN:  1st Reflection
A Church of Scotland leader was visiting <?xml:namespace prefix = st1 ns = "urn:schemas-microsoft-com:office:smarttags" />Zimbabwe. His busy programme was running very late and the road linking his various destinations was rugged and slow. He was five hours late on arriving at the final gathering of the day, and a great crowd of people greeting his arrival with singing and dancing. The honoured guest was full of apologies for his late arrival, to which he received the memorable, if intriguing, reply. "Don't worry. We knew that the longer we waited, the sooner you would come."
I am still pondering the logic of those words, but suspect that it is a response that springs from a degree of patience that is now all too rare in our fast, western culture. Waiting patiently is, for many, a counter-cultural activity in a society that expects so much to be delivered in an instant.
By contrast, the Psalmist tells us that he waited patiently for God; and God inclined his ear to him, and lifted him out of the dark and deep place in which he found himself. He drew him from the miry bog and set his feet on a rock, making his steps secure once more.
He waited patiently. The image that comes to my mind on reading those words is of my father's old Labrador. Unusually, the dog disappeared one day, and it was nearly night when we eventually found him on the edge of a forest. He had become caught in a hole in a fence, with a piece of wire looped round his neck. Had he struggled or thrashed around, he would almost certainly have strangled himself. Instead, he simply sat down and waited. Sceptical as I am about reading canine minds, I had the feeling that he trusted that we would come and rescue him.
"I waited patiently for the Lord." That does not come easily to many of us, and even in the Psalms it is not always in evidence - "How long, O Lord?  Will you forget me for ever?" There is an edge to those words, for which I am grateful. We can be honest with God, even when patience wears thin or desperation sets in. There should always be a place for protest in our theology and in the church's song.
That said, the ability to wait with patience is surely valuable, especially as some of the toughest bits of our living can require it.
Grieving can take patience. A widow reflected on just how long her deep, and often biting, grief was lasting following the death of her husband. She made no secret of just how tough it all was, but then pointed out that it would be very strange if such pain simply evaporated when she had lost the most significant person in her life. She was having to learn patience, and it took time for her to discover that, when all that was familiar and secure had shifted, her feet were once more on rock and her steps were again secure. It took time to learn that she had a new song to sing - perhaps in the minor key, but with a deep note of gratitude for all that had been, and with renewed trust that God was with her in the dark and difficult places.
It takes patient waiting to discover that the depth we can encounter can hold possibilities, lessons and inner strengths that we might not have found in any other place.
In his autobiography, the Orcadian poet, Edwin Muir, had this to say:
            "Now and then… I fell into dumps ... (Copyright material)
The lessons learned in tough times are acknowledged and, elsewhere, Muir has this to say:
            The famished field and blackened tree ... (Copyright material)
However, Muir still says he would have been better without them. I find that balanced and helpful because we can be led to think that all difficult and unhappy times must serve some purpose. From that view it can be but a short step to the belief that God actually sends misfortune to test our character. Yes, the difficult times can be fruitful, and our patient waiting may not be in vain - there can be greater sensitivity and understanding and a new discovery of the love and support with which we can be surrounded. But that is far from saying that God wishes the dark and desolate places on us.                           
Strathclyde University Chamber Choir will now sing a setting of words from Psalm 145 by the 17th century English composer, John Amner.
MUSIC:  CHOIR – Anthem: O God my King – John Amner
COLIN:  2nd Reflection
The Psalmist waited patiently and, on occasions, so must we. But what of those in our times whose patience is being stretched to breaking point? What of those who struggle to sustain life, let alone hope? What of the Syrian refugees, shivering in tents and makeshift shelters in Lebanon, Turkey, Jordan and Syria itself? What of all who long for the destructive madness of conflict to end, or who have contemplated parched fields and empty larders for too long? Not all waiting is good. Sometimes it is too long. Sometimes it is lethal.
Over the years, I have been able to visit various places that are, sadly, very much in our current news – Syria and Egypt included. In these places, people often ask questions along the lines of - "Why should we have to be patient because the rest of the world chooses, on the whole, to be silent and largely inactive in the face of our suffering?"  If those words were spoken with some passion when I was there a few years ago, how much greater must the urgency be in them now – in Syria, in the Central African Republic, and elsewhere in the Middle East? I remember, too, the words of a Sudanese refugee in Cairo - "We pray to God that he will open the hands and the purses of the wealthy of this world in order that we can eat. It is not God who is deaf to our cries, but too many of the wealthy who are deaf to the call of God."
That's not the whole story, I know – indeed the generosity of the British people in the face of international crisis is outstanding. However, there is enough truth about both these challenging statements to make us sit up and take heed. God works through human flesh, and takes our lips and hands and generosity to express his generosity and care. Working through human flesh is the way of God in Christ, and the way of God through us.
Those ancient words of Christ still ring true and lose nothing of their urgency of challenge:
                        "… for I was hungry, and you gave me food,
                        I was thirsty and you gave me something to drink,
                        I was a stranger and you welcomed me,
                        I was naked and you gave me clothing,
                        I was sick, and you took care of me,
                        I was in prison and you visited me….
                        Truly, I tell you, just as you did it to one of the least of
                        these who are members of my family, you did it to me."
MUSIC:   Heaven shall not wait for the poor to lose their patience 
(Tune: Heaven shall not wait)
Prayers of Intercession
SANDRA: 
Thank you Lord
You have given us an amazing world,
 - A place where we can discover new and astonishing things
- Where we can be challenged by things we've never seen before
- Where we can encounter people who experience life in ways very different to our lives
Thank you Lord
You hold the world and all its people in your creative loving care
So hear us as we your people pray for your world and work
Hear our prayer for a world waiting for peace;
For the family and community of Mikaeel Kular this morning;
For Central African Republic
Syria
Sudan
The Middle East
And all the places where conflict acts out its ugliest scenes
And lives are destroyed as though they were nothing
God of peace and hope
ALL:  Hear our prayer
BOB:
Hear our prayer for a world waiting for a better life
We remember before you all who struggle
To find work
To support their family
To maintain dignity
God of love and mercy
ALL:   Hear our prayer
RUTH:
Hear our prayer for a people waiting for a fairer share
Those who lack basic medicines
Those who do not have adequate shelter
Those who cannot work their way out of poverty's trap
God of justice and righteousness
ALL:  Hear our prayer
LAURA:
Hear our prayer for those who wait for a brighter day
We hold before you those who are ill
Those who have received bad news
Those who have lost what is most dear to them
ALL:  God who holds and sustains us
Hear our prayers
And enable us in our lives
With word and action
Conviction and integrity to show Christ
For in his name we pray.
Amen.
COLIN:
Before we take our leave of one another, we sing a hymn that speaks of hope resting on God, who renews our trust, and whose goodness lasts for ever.
MUSIC:   All my hope on God is founded  (Tune: Michael)
COLIN:  The Blessing
Go forth in peace,
strengthened by God, who makes our steps secure,
and who gives us a new song to sing.
Go forth into this good, but troubled world,
remembering those who still wait patiently for food and for shelter,
for light to shine in their darkness,
and for a hand to reach out to lift them up.
Go forth,
with ears attuned to the call of God
in the cry of the hungry,
the cold,
and the lonely.
And m
ay the blessing of God,
Father,
Son
and Holy Spirit
rest upon you.
Amen.           
MUSIC:  Organ Voluntary - BACH PRELUDE IN C  BWV 545                               
Broadcast