Main content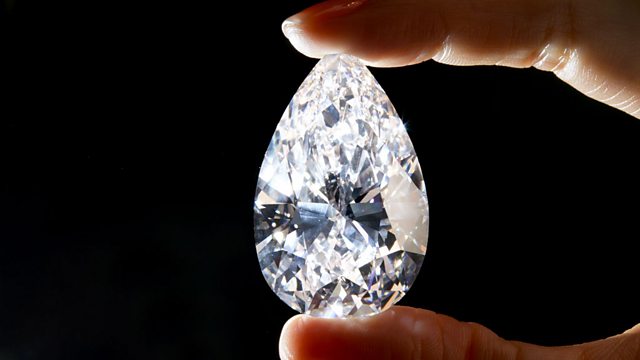 Major broker overhauls charges; Diamond investing dangers; Small claims process; 0% balance transfers confusion
Biggest UK investment broker Hargreaves Lansdown changes charges, diamond investment warning, getting the most out of the small claims court and 0% balance transfer confusion.
INVESTMENT CHARGES OVERHAUL
The biggest online investment broker, Hargreaves Lansdown, is changing the charges for its 520,000 customers. The March price change is to conform with new regulatory rules about pricing transparency. In future It will take 0.45% for doing its administration job and then an average 0.65% for the actual costs of the funds the money is invested in. However, some investors could end up paying more. Danny Cox, head of financial planning, Hargreaves Lansdown and Justin Modray from Candid Money debate the issue.
DIAMONDS FROM NEVER-NEVER LAND
Unlike the jewels, money invested in diamonds may last a very short time indeed. Our colleagues from Five Live Investigates tell us about a pensioner who lost more than £90,000 investing, as he believed, in diamonds. Phil Kemp reports.
SMALL CLAIMS
Nowadays, suing for debt in England and Wales should be easy and relatively cheap using the online small claims website moneyclaim.gov.uk. There is no need to go to court and you can do the whole thing sitting in your own home. But although taking the case is easy getting the judgement enforced if you win can be difficult and expensive. Bob Howard reports and the programme also talks to Peter Stonely lead officer for civil law at the Trading Standards Institute.
ZERO PERCENT INTEREST COST £30
If you transfer a debt onto a 0% balance transfer credit card when should you be told that the deal is finishing? One listener was shocked to find a charge of £30 on her statement as she hadn't realised the interest free period had come to an end. She says the card issuer had not told her clearly when the deal was expiring. What are the rules? And whose job is it to note the end date? Paul speaks to Mike Dailly from the FCA's Consumer Panel.
Last on
Broadcasts