Main content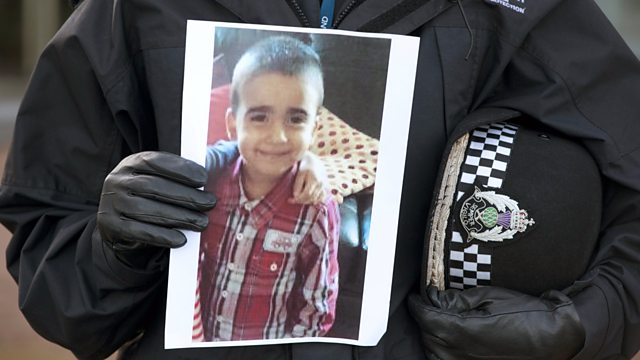 18/01/2014
Morning news and current affairs with Sarah Montague and John Humphrys, including: a body is found in the search for Mikaeel Kumar, plus Khalid Sheikh Mohammed's pen pal.
Morning news and current affairs with Sarah Montague and John Humphrys, including:
0810
President Obama has announced a series of changes to American spying operations at home and abroad. Philip Mudd, a former FBI and CIA officer, gives his assessment of the new measures to Sarah Montague.
0815
120 Liberal Democrat members have signed a letter to Nick Clegg calling for Lord Rennard to be barred from any party activity. Linda Jack, chair of Liberal Left, gives her analysis.
0819
French President Hollande gave his first press conference of the year this week, and was asked about his alleged affair. But what did it show about the difference between French and English attitudes to the press? French broadcaster Christine Ockrent debates alongside Paris-based author Stephen Clarke.
0832
A body has been found in the search for missing three-year-old Mikaeel Kular. Vicky Redpath, Labour Councillor for the Forth Ward where Mikaeel lived, has been out searching with local residents.
0839
There will be another round of talks next week to try to find a way of ending the civil war in Syria. The BBC's Diplomatic Correspondent James Robbins explains how the Assad regime has managed to survive since the start of the conflict. Sir Andrew Green, former UK ambassador to Syria, discusses the likelihood of next week's talks succeeding.
0849
Back in 2011 British Christian and care worker Rory Green sent a letter to Khalid Sheikh Mohammed, the Guantánamo Bay inmate alleged to have orchestrated the 9/11 attacks. Three years later, he's received a lengthy reply. Rory Green explains to Today's Sarah Montague what prompted him to write his first letter.
Last on
Clips

Broadcast