Main content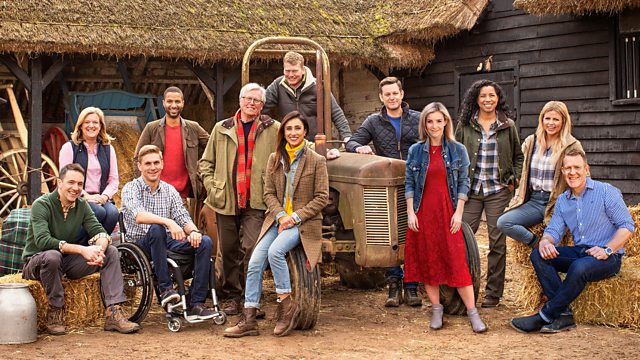 Surrey
A visit to Conan Doyle's Surrey home. Plus Leicester longwool sheep, an artist who loves horses, and David Cameron's pledge to discourage new developments near villages.
John Craven and Helen Skelton head to Surrey.
John explores the countryside beloved by Sir Arthur Conan Doyle and gets a sneak peek inside his former home. He also discovers that it was a Surrey resident who was instrumental in the formation of the National Trust.
Helen meets an artist with an all-consuming passion for horses, then meets the inspirational people she hopes will get her back in the saddle.
Adam takes a trip to the North Yorkshire coast to meet a farmer who keeps a rare breed of sheep - the Leicester Longwool.
In 2012 David Cameron told Countryfile that he was going to make it easier for communities to stop big housing estates being 'plonked' right next to their villages. Two years on, has the prime minister kept his promise? Tom Heap investigates.
John Craven and the case of Sherlock's home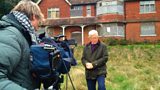 John Craven finds out how the coming of the railway turned the village of Hindhead, nestled in the Surrey Hills, from part of a dangerous highway route to London into a favourite beauty spot for artists and writers. Arthur Conan Doyle, author of the Sherlock Holmes novels, moved to Hindhead in 1895 with his sick wife after hearing about its healthy alpine-like air. He designed and built his house, Undershaw, in the village and wrote several Sherlock Holmes stories there. John meets a Sherlock enthusiast who wants to restore the house to its former glory.
Find out more about Sir Arthur Conan Doyle
The horse sculptor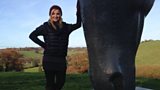 Nic Fiddian Green is famous for his large sculptures of horses' heads, including one which sits in front of London's Marble Arch. Nic invites Helen Skelton to his studio on the Wintershall estate in Surrey to see how he creates these huge works of art. She sees how he models plaster cast heads inspired by live horses in the estate's stable yard. Then Nic shows Helen the bronze casting process, firing up a mobile kiln out in Wintershall's woods.
Adam, Lions and the Leicester Longwool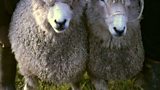 Adam Henson is currently busy breeding rare Cotswold Lion sheep on his farm, but how we breed our farm animals today has a long history. In the 1700s pioneering stock-breeder Robert Bakewell came up with the idea of improving one of our native breeds of sheep, the Leicester Longwool, which is a close relative of the Cotswold Lion. Adam visits Speeton on the dramatic North Yorkshire coast to meet a family who have farmed the rare breed Leicester Longwool sheep for seven generations. But they have now decided to call time on their flock and put an end to their family dynasty. Adam also wants your nominations for the BBC's Outstanding Farmer of the Year.
Nominate an Outstanding Farmer for the BBC Food and Farming Awards
The Common and the Punchbowl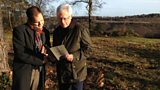 John finds out how the hilly heathland around Hindhead, known as Hindhead Common and the Devil's Punchbowl, was saved from developers by a lawyer with a passion for the countryside. Sir Robert Hunter used his legal savvy to save common land around Britain which was under threat from development in the early 1900s. John talks to Ben Cowell, author of Sir Robert's biography, to find out how he helped set up the National Trust to safeguard the land and even instigated a Parliamentary Act to ensure that the land would be safe forever under the care of the Trust.
The Thaxted Morris Men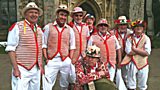 James Wong retraces the history of Morris dancing back to the English folk music revival of the early 1900s. Cecil Sharp, a music teacher and composer, travelled the country to record local village folk dances, and transcribed them into musical script so the traditions would not be lost. Thaxted in Essex was one of the early groups to learn Sharp's dances and have continued to perform them for over a century. James takes up his handkerchiefs and joins the group for a day to learn some Morris moves.
Helen faces her fear of riding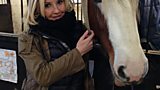 Since experiencing a number of nasty falls as a child, Helen has been wary of riding horses. She meets Liz Harrison, lead volunteer at the Riding for the Disabled school in Cranleigh, for some advice and inspiration. Liz introduces Helen to some of her riders, who have regained confidence and vitality through horse riding after suffering debilitating illnesses. She takes heart from their courage and decides to start again, embarking on an outdoor ride on one of the school's ponies.
Tom investigates rural planning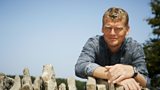 In 2012 on Countryfile the Prime Minister promised planning reforms which would give local people more say over development and stop large housing estates simply being 'plonked' next to rural communities. Two years later Tom Heap asks whether David Cameron's reforms have delivered. Tom meets people who claim that the system has actually made the countryside more vulnerable to unwanted development. So is the demand to build more housing being balanced with the need to protect the rural landscape?
Credits
| Role | Contributor |
| --- | --- |
| Presenter | John Craven |
| Presenter | Helen Skelton |
| Presenter | Adam Henson |
| Presenter | Tom Heap |
| Series Producer | Teresa Bogan |