Main content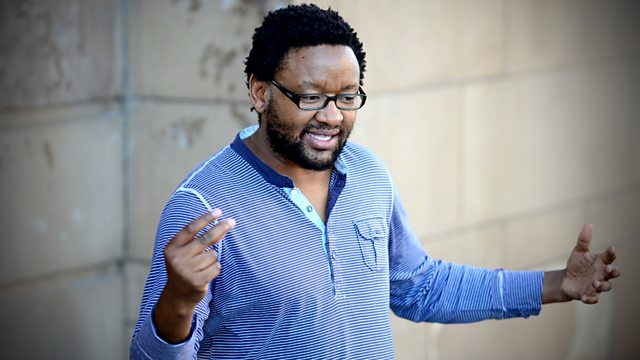 Mandela, The Myth and Me
Documentary which raises important questions about Nelson Mandela's legacy, featuring interviews with those who knew and loved Mandela, and also those who criticised him.
Documentary made by a young South African filmmaker before Nelson Mandela's death which raises important questions about the iconic leader's legacy.
Khalo Matabane spent two years making the film, interviewing those who knew and loved Mandela, and also those who criticised him. Global thinkers, politicians and artists including the Dalai Lama, Henry Kissinger and Ariel Dorfman talk about the effect of his policies and his decision making. Their thoughts are weighed equally with ordinary South Africans like Charity Kondile, who refuses to forgive her son's apartheid operative murderer.
Through these interviews, completed in the last months of Mandela's life, Matabane interrogates for himself the meaning of freedom, reconciliation and forgiveness. By doing so he challenges Mandela's enduring impact in today's world of conflict and inequality.
Thought-provoking and reflective, Mandela, the Myth and Me is a moving film which frames Mandela from a fresh, deeply personal perspective.
Storyville Q&A with Mandela, The Myth and Me director Khalo Matabane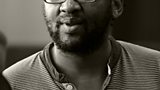 What is more important, story or character?
I think my films begin from a moment - mostly - of encounters with strangers where we have a random conversation. It then provokes me into exploring the idea much more deeply. I also think that both the story and character are equally important.
What made you first want to explore the subject?
Nelson Mandela has always been part of my imagination as a child. My grandmother told me that he was this hero who was going to liberate us from apartheid. When he was released I could not reconcile the man and the legend of my childhood. The documentary is my attempt.
How long did it take to get the film off the ground?
Around two years or so.  
What were you most surprised to learn in the course of production?
That we all think we know Nelson Mandela because he was such a public figure and icon but it is difficult to unpack what he means beyond the rhetoric.
What have been the differences in reception to the film in countries it has now travelled to?
We have so far only screened at IDFA where we won Special Jury Prize and were mentioned in Indiewire among the ten best films of 2013 without distribution.
Which documentary has most inspired you?
I am inspired by life.
Favourite Website/blog?
Person you'd most like to interview (living or dead?)
Fidel Castro, Robert Mugabe, Orhan Pamuk.
Best piece of filmmaking advice you've ever been given?
I was not given but read it. "Cinema is a matter of what's in the frame and what's out." - Martin Scorsese
Best piece of filmmaking equipment you can't live without?
Not equipment but ideas. I love coming up with ideas.
If money was no object, what is your dream documentary subject?
A series on contemporary African leaders starting with my own President Jacob Zuma, Paul Kagame, Robert Mugabe; a documentary where I follow President Obama through his last year in office and he reflects on his presidency. Finally the feature documentary I am currently developing on the attack on the Westgate mall in Nairobi - Kenya through the eyes of the perpetrators.
Favourite film of all time?
Difficult to mention one. A Short Film About Killing by Krzysztof Kieślowski has haunted me all my life but there are many great films by Abderrahmane Sissako or Michael Haneke or great works by Hitchcock and Fellini. I was inspired by Spike Lee's "Do the Right Thing". I love some of Werner Herzog's films and Rithy Panh's latest doc "The Missing Picture".  
Best recent read?
Dirty Wars by Jeremy Scahill
Credits
| Role | Contributor |
| --- | --- |
| Director | Khalo Matabane |
| Series Editor | Nick Fraser |