Main content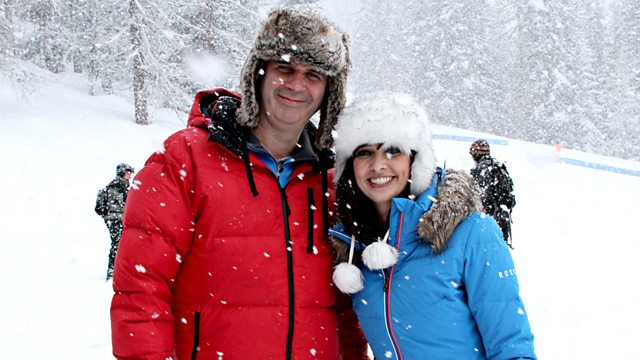 Travel show featuring destinations with direct flights from Ireland. Joe Lindsay and Aoibhinn Ní Shúilleabháin visit La Plagne and try skiing, snowboarding and snowshoeing.
New series of the popular travel show featuring holiday destinations with direct flights from island of Ireland. This week Joe Lindsay and Aoibhinn Ní Shúilleabháin report from La Plagne in the French Alps. Aoibhinn tries skiing for the very first time and Joe's giving snowboarding a go. Highlights include a visit to an igloo village, snowshoeing and a hair-raising ride on an Olympic bobsleigh run.
Joe also takes a short getaway to Limerick, Irish City of Culture 2014, where he visits the new interactive exhibition in King John's Castle, calls into Thomond Park Stadium, home of the Munster rugby squad, and recalls the glamour of flying in a bygone age at the Foynes Flying Boat Museum.
Clips

La Plagne, France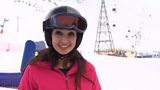 At an altitude of 10,660 ft La Plagne serves as a ski resort of choice for those visiting the Alps. Originally created in 1961 as a means to protect the valleys from desertion during a period of economic uncertainty when the traditional industries of the area fell into downturn, La Plagne now hosts thousands of visitors per year and even hosted the Bobsleigh event in the 1992 Winter Olympics.
Snowboarding and Ski Hire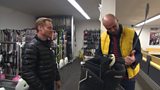 For snowboarding, to hire boots, snowboard and helmet for a week it'll cost you around €110. Skiing kit costs much the same as snowboarding gear as will cost around €115 a week to hire skis, helmet and boots.


SKI HIRE
 El Pro, Ski Hire Shop, Centre Commercial Amont - 73210 Belle Plagne, Telephone: 0479091162 
Website:
www.elpro.fr/ski-and-snowboard-school.html
Snow Shoeing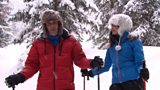 This is definitely an activity for those who love hiking – it's not a complicated activity but it'll still give you a great workout - you'll be burning up to 600 calories an hour. It costs from €7 for half a day to hire snowshoes and walking poles and throw in an official guide, which we recommend, and you'll be paying another €23.
Evolution 2
Montchavin, Bellentre 73210
Telephone: 0479078185
Website: http://www.evolution2.com/plagne/
Bobsleigh Experience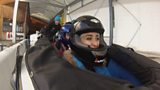 If you aren't faint of heart and would like to experience the
thrill of the bobsleigh
 you can do so through Bob Experience. You can try 3 sensational rides here. One option is the speed luge which is expensive at €107. Another option is bob racing – this one costs even more at €115 – no cheap thrills here! The cheapest of the experiences is the Bob Raft and this one's the most affordable at €41.
Telephone: 0800 001992
Email:
contact@bobsleigh.net
Igloo Village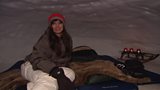 Le Forperet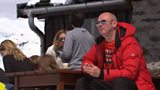 Eating out in a ski resort is not cheap we found the restaurants on the slopes were pricey but you are in the French Alps where you can find some of the best food – and views – on the planet. Joe tried out a skiers favourite in Le Forperet.
Le Forperet Belle Plagne, Montalbert, 73210 1600
Telephone: 0479 5551 27 
Email: forperet@gmail.com, 
Website: forperet.com
Accommodation: Hotel Carlina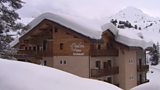 Joe and Aoibhinn checked into Hotel Carlina which is in easy reach of the slopes, shops and restaurants. One week for 2 people sharing costs £1380 per person. This price is for half board and includes flights and transfers.
Hôtel Carlina 
Belle Plagne, 73210 Macot LA Plagne, 
Telephone: 003347 909 7846
Email: message@hotelcarlina.com, 
Accommodation: Les Chalets Des Marmottes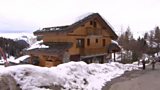 A chalet can really sell that Alpine feel and if you can get the price right it's a practical and popular option for families. Les Chalets Des Marmottes is based in another of the villages called Plagne 1800.
For £680 per person based on 2 sharing you will get breakfast, afternoon tea and cake and evening meals with wine. This price is for 7 nights and also includes flights and transfers.
Accommodation: Edelweiss Apartments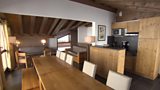 For those of you who prefer to go it alone, an apartment may be more up your street and we checked into the Edelweiss Apartments. These apartments cost £451 per person per week 
Short Break: Limerick, Ireland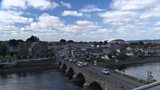 Limerick is situated in the province of Munster, in the mid-west of Ireland, and lies on the River Shannon. Steeped in a rich history Limerick has also been named Ireland's first National City of Culture for 2014, so this year is definitely a great year to visit.
Thomond Park, Limerick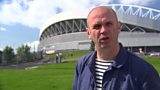 The stadium tour takes you places only accessible to the players and the officials on match days. So you get the opportunity to experience the thrill of walking down the tunnel and nosing around the home dressing room.

Joe gets a tour of the stadium. Watch clip

Thomond Park
Telephone: (00353) 061 421100,
Email: info@thomondpark.ie
Foynes Flying Boat Museum, Limerick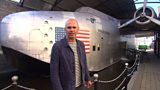 The Foynes Flying Boat Museum transports you back to a bygone age and the highlight is the full sized replica of the Boeing 314 flying boat.
During the 1930s and early 1940s, the flying boat was the most glamorous way to cross the Atlantic and the Port of Foynes just a few kilometers outside Limerick City became the new gateway to Europe. 
Telephone: 353 (0)69 65416
King John's Castle, Limerick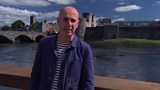 The Castle is located on King's Island on the River Shannon, right in the heart of Limerick City. Each of the castle towers has been dressed to re-create the daily operation of a busy military castle, complete with armory and mint.
King John's Castle Nicholas St. | King's Island, Limerick
Telephone: (0)61 360788
Credits
| Role | Contributor |
| --- | --- |
| Presenter | Joe Lindsay |
| Presenter | Aoibhinn Ní Shúilleabháin |
| Series Producer | Maggi Gibson |
| Director | Edel O'Mahony |
| Executive Producer | Jannine Waddell |
| Executive Producer | Justin Binding |