Main content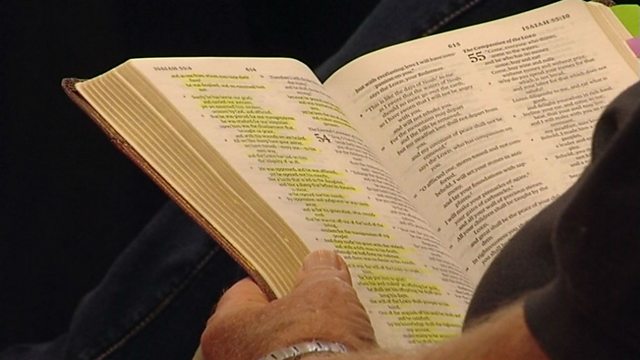 Documentary examining the decline of church attendances in Scotland, which is leading to some churches taking bold steps to address the crisis.
With church attendance in Scotland spiralling downwards, some churches are taking some bold steps to address this crisis, with a new breed of evangelical preacher coming to the fore. This programme follows three of these intrepid new-style church leaders.
Derek Morrison is a retired policeman, who works tirelessly to evangelise to the people of Raigmore Housing Estate Inverness and is getting a purpose built community space up and running to use as a local base.
Mez McConnel is a preacher working in Niddrie, Edinburgh. He's doing highly practical work to better the community surrounding him and his church, and is seeing many folks regaining an interest in church.
Finally, there is Chris 'Kiki' Macrae from Harris, who now ministers in Kilmallie, near Fort William, and is involved with weekly church outreach programmes in order to reach people in the throes of post-industrialism. Is this a new breed of church, or just the evangelicals getting back to basics?