Main content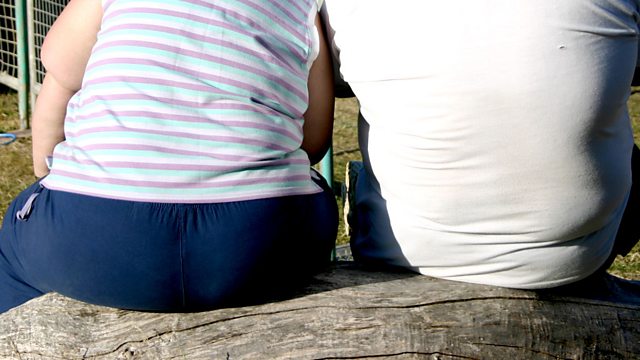 Fact-checking obesity crisis claims
Tim Harford discovers that health data contradict a report that says obesity is worsening. And he looks at claims about police shootings, winter storms, Benefits Street and apples.
Estimates that half the UK population will be obese by 2050 "underestimate" the problem, according to a report published this week by health campaigners, the National Obesity Forum. Tim Harford looks at the evidence, and discovers that health statistics contradict the report.
After the inquest into the fatal police shooting of Mark Duggan concluded, the Mayor of London Boris Johnson told the BBC that there had been about 10,000 armed police operations in the past four years in the capital, during which officers had fired on only six occasions . Tim Harford and Charlotte McDonald look at the numbers.
Britain has been gripped by 'the worst winter storms for 20 years', according to media reports. How scientific is this assessment? Tim Harford interviews Liz Bentley, from the Royal Meteorological Society.
Channel 4 documentary Benefits Street focuses on the residents of one street in Birmingham, and it's been proving controversial. The media reports that 90% of people living on the road in question, James Turner Street, are on benefits. But is this true? Gavin Fischer looks into the matter.
An apple-a-day will actually keep the doctors away, according to a study in the Christmas edition of the British Medical Journal. The authors had their tongue firmly in their cheek, but the media largely took them at their word. Tim interviews one of the study's authors and critic Paul Marantz.
Presenter: Tim Harford
Producer: Ruth Alexander.