Main content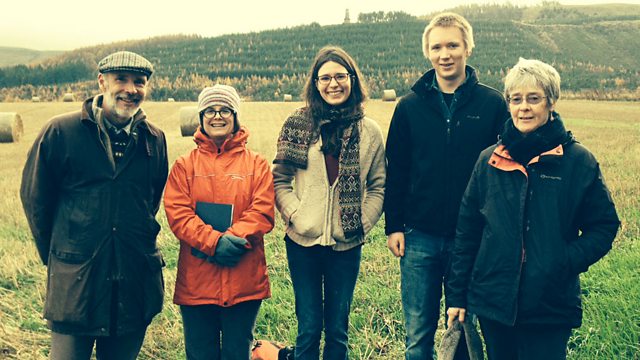 Falkland Centre for Stewardship
Felicity Evans visits Falkland Estate in Fife, home to a former royal palace. Hereditary keeper Ninian Stuart is using his inheritance to increase access to the woods and fields.
The Falkland estate in rural Fife is very different to traditional family-owned estates in Scotland. Felicity Evans meets Ninian Stuart, who is using his inheritance to increase public access to the woods and fields that make up this 1,900 hectare estate, which is 35 miles north of Edinburgh. She hears how Ninian's set up the Centre for Stewardship which actively involves schools, playgroups and many others in Fife's wider community to make the most of the estate's varied landscape.
It's a former royal hunting estate where Felicity meets Dr Simon Taylor who's been researching Falkland's Trenches, now understood to have been a way of funnelling red deer towards the royal hunting parties. She also meets playgroup leaders who bring children to the estate's woods so that they can benefit from playing in nature. Ninian Stuart explains why he's using some of his prime arable land for the benefit of people who'd like to start new smallholdings from scratch.
Producer: Mark Smalley.
Podcast
Countryside magazine featuring the people and wildlife that shape the landscape of Britain