Main content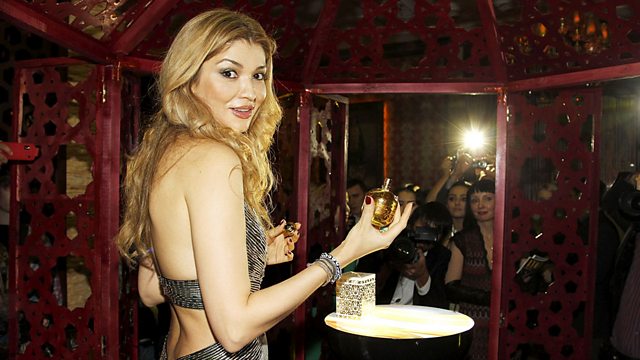 Uzbekistan: Searching for Googoosha
Natalia Antelava profiles Gulnara Karimova, the socialite, pop star and philanthropist daughter of Uzbekistan's dictatorial president.
Natalia Antelava goes in search of Gulnara Karimova - pop star, philanthropist, socialite, intellectual - oh, and incidentally (according to leaked US Embassy cables) the most hated woman in Uzbekistan. The image that graces the screens and billboards of Tashkent is one of a glamorous, dynamic, celebrity who flits from Cannes to New York to Moscow, fronting glossy music videos under her musical alias GooGoosha, with stars like Julio Iglesias and Gerard Depardieu. She runs charities and helps children all in an attempt to win the hearts of the Uzbek people for what some say is a bid to succeed her father as president. But her ambitions have taken a hit and the princess of Uzbekistan's star is falling. Described as a 'robber baron' in cables from the US Embassy, her business dealings are getting her into trouble. Natalia travels to Sweden to find that Karimova us connected to a bribery case which is linked with a money laundering investigation in Switzerland and France. Karimova's rivals for power are now taking advantage. Her TV stations have been shut down and her charity has been subject to a tax investigation. With the story hitting the headlines, Karimova has taken to Twitter to defend herself, including a virtual encounter with Natalia herself. What is the future for GooGoosha and what does this power struggle say about the nature of power in one of the world's most repressive states?
Producer: Wesley Stephenson.