Main content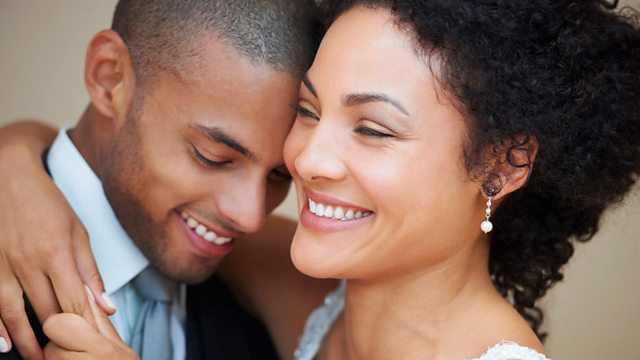 Child-free couples; intermittent fasting diets; novelist Ann Cleeves
Are child-free couples happier? Plus WH power-lister and Unilever UK chairman Amanda Sourry, Krista Varady and Joanna Blythman on fasting diets, and author Ann Cleeves.
Child-free couples are happier than those with children - so says a new Open University report out this week. So can you have children and a good relationship? Lucy Beresford, who doesn't have kids, Deborah Coughlin, who is unsure about having them, and Christine Northam from Relate join Jane to discuss. Plus Powerlister and Chairman of Unilever UK, Amanda Sourry, on her life and career. Intermittent fasting diets - Dr Krista Varady discusses these and her new 'every other day diet', along with Joanna Blythman, author of What To Eat. And novelist Ann Cleeves on her latest Vera Stanhope book, Harbour Street.
Presenter: Jane Garvey
Producer: Steven Williams.
Chapters
Worrying About The Impact Of Children On Your Relationship?

Child-free Lucy Beresford, Deborah Coughlin, who is unsure. & Relate's Christine Northam

Power List Interview - Amanda Sourry

The Woman's Hour Powerlister & Unilever Chairman on her career & selling household goods

Duration: 08:26

Intermittent Fasting Diets

Every Other Day Diet writer Dr Krista Varady, and Joanna Blythman, author of What To Eat

Duration: 09:16

Ann Cleeves

Author Ann Cleeves on her latest Vera Stanhope book, Harbour Street

Duration: 06:18

Lost Girls

New data on the practice of sex-selective abortion

Duration: 05:13

Worrying About The Impact Of Children On Your Relationship?

Couples without children are more likely to be happy in their relationship than those who do. At least that seems to be a key finding of the Enduring Love study by the Open University – one of the largest pieces of research ever conducted into British relationships. So what, if anything, can those with children learn from childfree couples? And what should couples who worry about the impact having children might have on their relationship do about then? Jane is joined by Lucy Beresford, who doesn't have kids, Deborah Coughlin, who is unsure about having them, and by Christine Northam from Relate.

Power List Interview - Amanda Sourry

Amanda Sourry joined Unilever, one of the world's biggest makers of household goods, nearly 30 years ago as a graduate trainee from Cambridge University. She has worked her way up the company, spending three years in Belgium and 17 years in America. Amanda is now Chairman of Unilever UK and Ireland, and on the Woman's Hour Powerlist, so she joined Jane Garvey to talk about her life and career.

Intermittent Fasting Diets

We got a huge response from our audience earlier this week when we looked at the issue of how much self-worth was caught up with body image.  Lots of our listeners told us about their issues with weight and dieting. In 2012, a BBC One documentary, Eat, Fast and Live Longer, tested the effects of intermittent fasting on the body.  As a result, the 5:2 diet – "five days feasting and two days fasting" - was one of the most popular weight loss plans last year. Dr Varady did the initial research on intermittent fasting, and has just published her own book - The Every Other Day Diet – which she describes as the only fasting diet proven by science.  She says eating 500 calories one day followed by a feast day when you can eat whatever you want will help you lose weight and has other health benefits too.  Dr Krista Varady discusses her book, along with Joanna Blythman - journalist and author of the book, What To Eat.

 

The Every Other Day Diet by Dr Krista Varady is published by Hodder and Stoughton

 

What To Eat: Food That's Good For Your Health, Pocket And Plate by Joanna Blythman is published by Fourth Estate

Ann Cleeves

Ann Cleeves is the award-winning writer of over 25 crime fiction novels. The TV adaptation of her Shetland series will come to BBC One this year, and her Vera Stanhope series will return for a fourth season on ITV. As she publishes her latest book in the Vera series, she speaks to Jane about her unusual heroine, the joyful cheap thrill of a surprise ending, and how her past careers as probation officer, women's refuge leader, and bird observatory cook have all fed into her work.

 

Harbour Street by Anne Cleaves is published by Pan Macmillan on Thursday

Credits

| Role | Contributor |
| --- | --- |
| Presenter | Jane Garvey |
| Interviewed Guest | Lucy Beresford |
| Interviewed Guest | Deborah Coughlin |
| Interviewed Guest | Christine Northam |
| Interviewed Guest | Amanda Sourry |
| Interviewed Guest | Krista Varady |
| Interviewed Guest | Joanna Blythman |
| Interviewed Guest | Ann Cleeves |
| Producer | Steven Williams |