Main content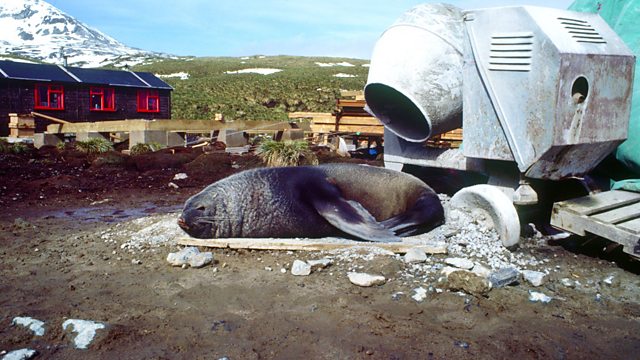 Community Protection
Can local initiatives develop into wider protection for a species? Monty Don explores this question through a local scheme to protect the Napoleon wrasse in Palau.
Worldwide, with an increasing human population using more and more natural resources, it is often local people and local communities who are the first to notice when something is out of balance in the natural world. In Britain it was otter hunt records that first led to the realisation that otter numbers were in steep decline in the late 1950's, a result of chemical leachate into watercourses from adjoining farmland. So how much influence can a local community have in protecting a species for the benefit of the wider community? In this programme Monty Don explores this question through a field report looking at the decline in Napoleon wrasse around the coral reefs of Palau after commercial fishing arrived from other parts of Micronesia in the 1980's. Local fishermen noticed the wrasse were disappearing and brought about their own initiatives to protect the species. This episode also explores the level of success these local initiatives can have in a wider context.
Producer Andrew Dawes.
Karen Diele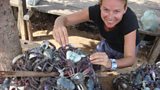 Dr Karen Diele is a Reader in Marine Sciences at Edinburgh Napier University and MASTS, Marine Alliance for Science and Technology for Scotland. Karen's research topics include the dynamics, conservation and management of coastal ecosystems, in particular mangrove forests, and their fisheries resources. She has been conducting primary research on the biology, ecology and diversity of marine invertebrates and their responses to environmental pressures. Through her study on the life-history and functional role of a mangrove crab harvested by artisanal fishermen, Karen gained onsite experience with community-based marine protected area management in Brazil.
Chris Sandbrook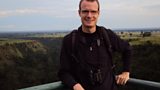 Chris Sandbrook is a Lecturer in Conservation Leadership at the United Nations Environment Programme World Conservation Monitoring Centre and the University of Cambridge. He works to build capacity for conservation leadership through his teaching, and conducts interdisciplinary research on biodiversity conservation and its relationship with society. His current research addresses trade-offs between conservation and development at the landscape scale in developing countries, and the role of values and evidence in shaping the decisions of conservationists and their organisations. Before coming to Cambridge he spent several years living and working in Uganda, where his PhD research investigated the social and environmental impacts of mountain gorilla tracking tourism. He writes a blog on social issues relating to conservation, called
Thinking Like a Human
.
Napoleon Wrasse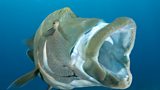 Napoleon Wrasse (Cheilinus undulatus)
Image courtesy of Richard Brooks
Napoleon Wrasse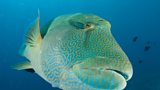 Napoleon Wrasse (Cheilinus undulatus)
Image courtesy of Richard Brooks