Main content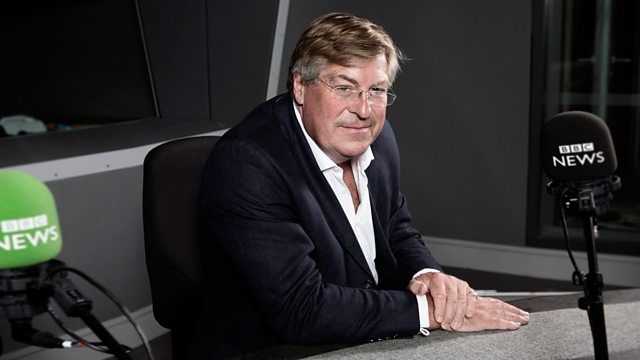 Who is the Devil, Anti-semitic French comic, David Blunkett
Sunday morning religious news and current affairs programme, including who is the Devil, an anti-semitic comic and David Blunkett on the Catholic MP, Paul Goggins, who has died.
John Laurenson reports on the growing campaign to ban the controversial French Comedian Dieudonne over his anti-Semitic material.
We hear from the think tank Parliament Street are calling for the Government to consider recognising attacks on the clergy as a religiously motivated hate crime and Bob Walker visits a Vicar who's been subjected to a number of attacks.
We discuss the Church of England row over the new baptism wording pilot and why some believe baptism without the devil and sin is not baptism at all with Bishop Pete Broadbent and Reverend Tim Stratford Arch Deacon of Leicester.
An early Christian manuscript, the Codex Zacynthius, has been put up for sale by the bible society with a price tag of 1.1 million, Charles Carroll reports.
David Blunkett talks about the work and faith of Paul Goggins, the Catholic Labour Party MP who died this week.
As tensions between Sunni and Shia Muslims increase in Iraq, we speak to Fawaz Gerges from LSE on the capture of the city of Fallujah by rebels and what this means for the country and the wider Middle East region.
"Flesh and Blood" is a campaign to mobilise the church to increase the number of blood and organ donors in the UK. But what are the theological considerations regarding donation and are religious groups best placed to lead the campaign? Trevor Barnes reports.
Producers:
Carmel Lonergan
Peter Everett
Series Producer
Amanda Hancox
Contributors
David Blunkett
Bishop Pete Broadbent
Reverend Tim Stratford Arch Deacon of Leicester
Stephen George-Hilley
Fawaz Gerges.