Main content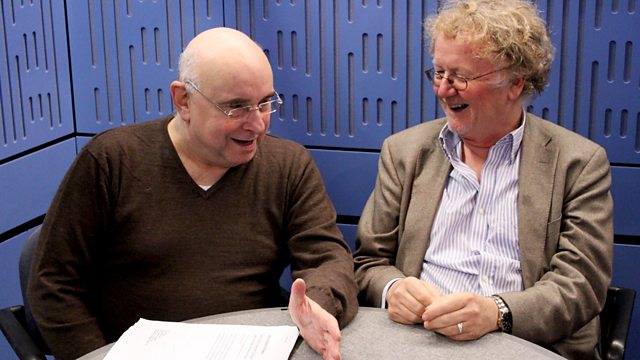 Thursday - Rob Cowan with Nigel Williams
With Rob Cowan. CD of the Week: My Violin Legends, with Pavel Sporcl and Petr Jirikovsky; Artist of the Week: Charles Munch; Rob's Essential Choice: Janacek: String Quartet No 1.
9am
A selection of music, including the Essential CD of the Week: My Violin Legends - Pavel ?porcl (violin) & Petr Jiríkovský (piano), SUPRAPHON SU41412. We also have our daily brainteaser at 9.30.
10am
Artist of the Week: Charles Munch
10.30am
Rob's guest this week is the novelist, screenwriter and playwright, Nigel Williams. Nigel's most successful work has been his script for the 2005 TV drama Elizabeth I (starring Helen Mirren), for which he received an Emmy Award nomination. His novels include the bestselling 'Wimbledon Trilogy' - The Wimbledon Poisoner, They Came from SW19 and East of Wimbledon ? the first of which he adapted into a successful television film. He won a television BAFTA for his screen adaptation of William Horwood's Skallagrigg, and was the primary scriptwriter for the second season of Jim Henson's Storyteller series. As a playwright, Nigel has adapted William Golding's Lord of the Flies for the stage, and his first play, Class Enemy, has been translated into more than thirty languages.
11am
Rob's Essential Choice
Janacek
String Quartet No. 1 'The Kreutzer Sonata'
Hagen Quartet.
Today's Brainteaser Answer
What am I?
Haydn's `Farewell' Symphony, written on behalf of the Eszterhaza court orchestra to protest against their over-long deployment at the isolated palace.