Main content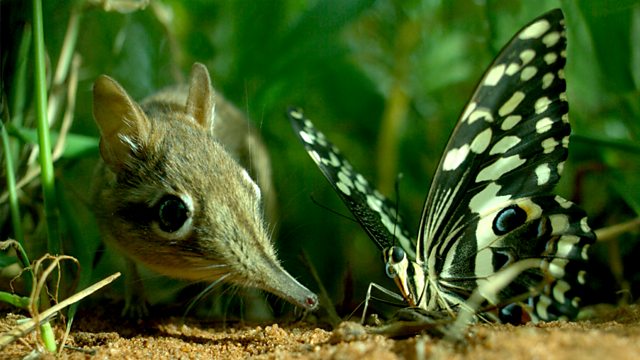 'Dramatised' natural history; Channel 5; Sir Hayden Phillips on IPSO jobs
Steve Hewlett on the fast-changing media world, including 'dramatised' natural history, rumours of the sale of Channel 5, and Sir Hayden Phillips on the IPSO appointment board.
A leading lawyer and the editor of The Times have joined the panel that will appoint the members of the new press regulatory board. Lord Browne of Eaton-under-Heywood and journalist John Witherow are joined on the panel by the former editor-in-chief of the Manchester Evening News, Paul Horrocks, and the former chairwoman of the Commission for Social Care Inspection Dame Denise Platt. However, the Hacked Off campaign group says the appointments have failed to meet independence criteria set out by Lord Justice Leveson. Steve Hewlett asks Sir Hayden Phillips, the chairman of the appointment panel, about the measures in place to ensure the process is independent.
There have been reports this week that Richard Desmond, chairman of Northern and Shell, may be looking to sell Channel 5. Having bought the TV station for £103.5?million in 2010, he subsequently secured deals with shows like Big Brother which have helped the channel turn a profit. Steve Hewlett talks to chairman of DCD Media David Elstein, who launched Channel 5 as its Chief Executive in 1997, about the impact Mr Desmond has made, and about which players might be interested in buying the terrestrial broadcaster.
A new natural history series starts on the BBC next week. Described as 'Pixar meets Life', Hidden Kingdoms is, 'the untold story of the natural world's most fascinating diminutive characters'. Filming techniques include using blue screens to superimpose animals into scenes, and mocking up natural habitats. Steve Hewlett talks to the head of the BBC's Natural History Unit Wendy Darke, about why natural history producers now feel the need to use artifice to draw in audiences.
Producer: Katy Takatsuki.
Chapters
Sir Hayden Phillips, Chair of IPSO appointments panel

On the independence of the process of appointments

Duration: 07:56

Channel 5

David Elstein on who might be interested in buying the terrestrial broadcaster.

Duration: 04:32

'Dramatised' natural history programmes

Wendy Darke, Head of the Natural History Unit on using artifice to draw in audiences.

Duration: 14:14
Become a TV mogul and get rich
A celebration of Steve Hewlett, presenter of The Media Show