Main content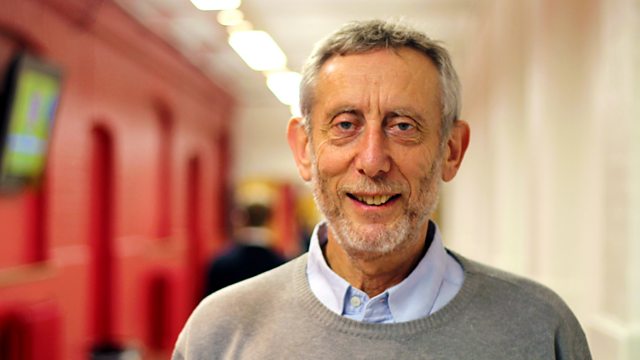 Chimps and Language
Chimps undoubtedly communicate but, asks Michael Rosen, do their utterances mean they use language? And if so, then precisely what distinguishes humans from primates?
What distinguishes humans from our closest relatives, the chimps? It long used to be thought that we were set apart as 'Man the Tool-Maker', but 50 years ago the primatologist Jane Goodall demonstrated that chimps make them too. This left mankind distinguished from animals by the way in which we inhabit the realm of language, our use and understanding of grammar representing a key attribute of being human. But this, too, is having to be reassessed, not least because of the accomplished way in which, for example, the famous bonobo chimp Kanzi communicates with his human keepers.
Michael Rosen speaks to Dr Catherine Crockford of the Max Planck Institute in Leipzig - who studies chimp communication in Uganda's forests - and psycholinguist Martin Edwardes to assess whether the utterances of chimps constitute words, and whether their combination of them represents syntax and grammar. Michael also meets the actor Peter Elliott, whose career has been spent playing the parts of chimps in films. He even appears in Kanzi's favourite film, 'Greystoke', about the childhood of Tarzan.
Producer: Mark Smalley.
Last on

Broadcasts