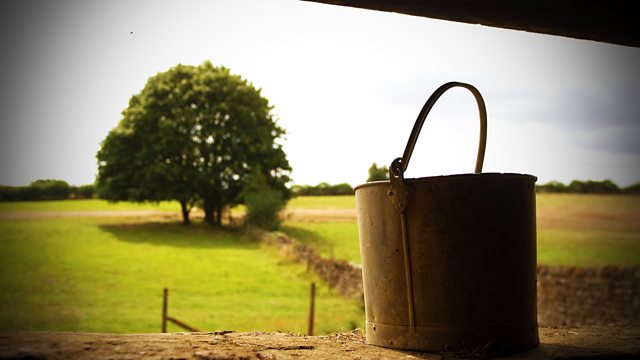 10/01/2014
When finalising Pat's birthday dinner plans, Helen makes it clear she'd like Rob to join them. Pat eventually agrees he can, but when Tony remarks on her generosity, Pat replies that her birthday is ruined anyway.
Tom and Kirsty discuss their wedding. Tom feels they need to increase the number of guests. Kirsty worries that costs are stacking up but Tom points out all his hard work over Christmas paid off, so why not put it into the wedding?
Tom and Kirsty are horrified to discover Rob will be joining them for the meal. However, Helen is still smitten and delighted when Rob hands her a big bouquet of flowers. Rob presents Pat with a book she's been wanting. Although it's thoughtful, Pat doesn't soften.
Over dinner the atmosphere is strained. Everyone tries to keep conversation diplomatic but it's too awkward for Kirsty who decides they should leave. Pat is sympathetic and hopes it might encourage Rob to leave too. Helen and Rob notice the tension but console each other, hoping it will just take time.
At the end of the night, Helen admits she's upset with Tony and Pat's attitude. She wants them to see that she's never been happier. Pat feels the situation is hopeless - Helen is besotted.
Last on
Credits
| Role | Contributor |
| --- | --- |
| Jill Archer | Patricia Greene |
| Elizabeth Pargetter | Alison Dowling |
| Pat Archer | Patricia Gallimore |
| Helen Archer | Louiza Patikas |
| Tom Archer | Tom Graham |
| Jennifer Aldridge | Angela Piper |
| Peggy Woolley | June Spencer |
| Joe Grundy | Edward Kelsey |
| Eddie Grundy | Trevor Harrison |
| Emma Grundy | Emerald O'Hanrahan |
| Edward Grundy | Barry Farrimond |
| Neil Carter | Brian Hewlett |
| Susan Carter | Charlotte Martin |
| Robert Snell | Graham Blockey |
| Lynda Snell | Carole Boyd |
| Kirsty Miller | Annabelle Dowler |
| Alan Franks | John Telfer |
| Jim Lloyd | John Rowe |
| Rob Titchener | Timothy Watson |
| Writer | Joanna Toye |
| Editor | Sean O'Connor |
| Director | Rosemary Watts |
Who knows their character best?