Main content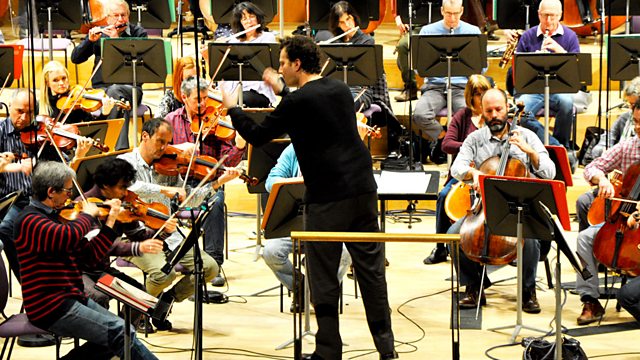 Halle - Wagner, Strauss, Sibelius
Nikolaj Znaider leads the Halle. Wagner: The Flying Dutchman (excerpts). Strauss: Orchestral Songs: Das Thal; Der Einsame. Wagner: Overture (Tannhauser). Sibelius: Symphony No 1.
The Hallé and Nikolaj Znaider with music by Wagner, Strauss and Sibelius.
Live from the Bridgewater Hall, Manchester
Presented by Stuart Flinders
Wagner: Overture and Daland's Aria (The Flying Dutchman)
R. Strauss: Orchestral Songs Das Thal; Der Einsame
Wagner: Overture (Tannhäuser)
8.20 Interval
8.40
Sibelius: Symphony No.1
Brindley Sherratt, bass
Hallé Orchestra
Nikolaj Znaider, conductor
Nikolaj Znaider conducts the first concert in the Hallé's 'Strauss's Voice' series, opening with Wagner's stirring overture to The Flying Dutchman.
The dark-hued, expressive voice of bass Brindley Sherratt is the ideal medium for Strauss's most evocative orchestral songs, the orchestrations of which are fascinatingly responsive to the poetic texts they set. 'Das Thal' (The Valley) is an affectionate celebration of nature, while 'Der Einsame' (The Lonesome One) explores the darkest reaches of the human soul.
The influence of Tchaikovsky can be clearly discerned in Sibelius's First Symphony and particularly in the heart-on-sleeve lyricism of its glorious finale.
Followed by a Music on the Brink Modernist Moment. Tom Service introduces Scriabin's final work his Five Preludes, Op.74 (1914).