Main content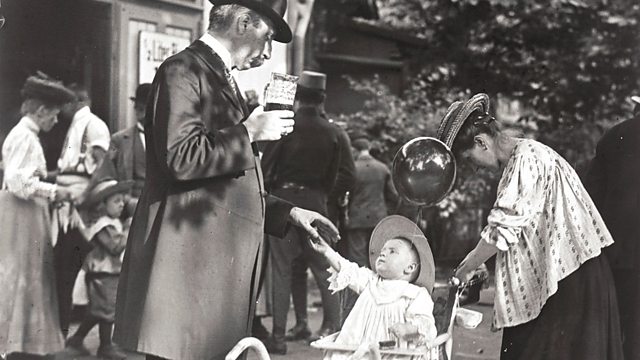 Donald Macleod focuses on the story of the remarkable musical prodigy Erich Korngold, including his early lessons with Zemlinsky.
Donald Macleod's journey through Vienna's pre-war musical life continues, with the story of the remarkable prodigy, Erich Wolfgang Korngold.
As part of World War I on the BBC, this week Radio 3 focuses on the European music scene in the years leading up to the First World War.
In the first decade-and-a-half of the twentieth century, Vienna was the hub of the world's art, music and philosophy. Donald Macleod takes us through the key musical figures and works that made waves in pre-war Vienna, including Mahler, Korngold, Zemlinsky and the "Second Viennese School" of Schoenberg, Berg and Webern, and explores the personal, musical and philosophical conflicts that tore it apart.
1907, and Arnold Schoenberg struggles with the aftermath of his wife's devastating affair with the gifted artist Richard Gerstl, who later commits suicide in gruesome fashion. Elsewhere in Vienna, at ten years old Erich Korngold is writing orchestral music and ballets that are the toast of the city. Donald Macleod explores Korngold's early lessons with Zemlinsky, and introduces the story behind two of the most assured "opus 1s" of the 20th century ? Alban Berg's Piano Sonata and Anton von Webern's Passacaglia. Light relief comes from the pen of the hugely popular operetta composer, Oscar Straus.