Main content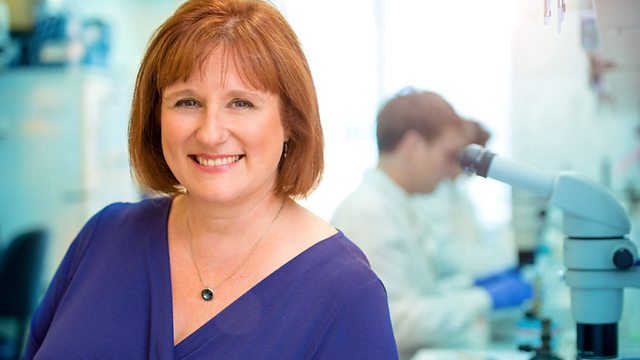 Dr Alison Woollard unravels the mystery of why evolution by natural selection has given such stunning diversity on our planet - the answer being by genetic mutation.
Question: Why is there such stunning diversity on our planet? Answer: evolution by natural selection. Charles Darwin's brilliant theory has been called the best idea anyone ever had. He understood that species adapt and change. But how did they do it? For Darwin this remained a perplexing puzzle.
In the second of this year's Christmas Lectures, Dr Alison Woollard from the University of Oxford unravels this mystery of life. She reveals that the extraordinary diversity has all come about by genetic mutation. Life revolves around the survival of the fittest mutant.
This lecture makes history: Charles Darwin himself appears - for the very first time in the 188-year history of the lectures - in the form of a ghostly apparition. After explaining Darwin's theory, Alison reveals to both him and to the audience, what Darwin never knew.
Alison's guest on this lecture is fellow Oxford biologist, Professor Peter Holland. Together they explore the crucial genes responsible for mapping out an animal's body-plan. We find out what happened when a developing lizard's body eventually ended up as an entirely different animal altogether - a snake.
Following on in the great tradition of Royal Institution Christmas Lectures that date back to 1825, when Faraday lectured in the same theatre, Dr Woollard will continue to inspire wonder in her young audience.
'Life Fantastic' is a theme that recurs across all three lectures as she delights all curious minds with tales of worms, lobsters and naked mole rats.
Credits
| Role | Contributor |
| --- | --- |
| Presenter | Alison Woollard |
| Series Producer | Johanna Woolford Gibbon |
| Executive Producer | David Dugan |