Main content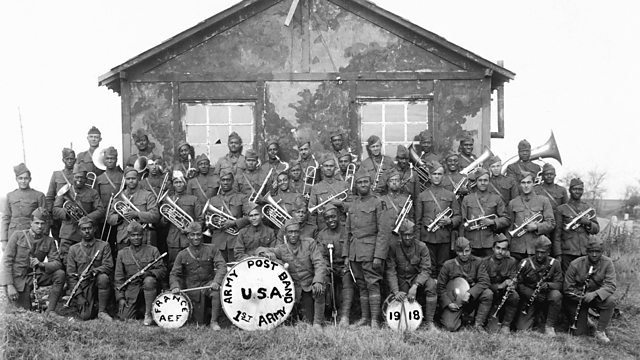 Music in the Great War: Pat Barker
Michael Berkeley is joined by writer Pat Barker. Her choices include readings of Wilfred Owen's poetry, plus music by Britten, Butterworth and Elgar.
Writer Pat Barker is fascinated by the First World War; for twenty years now, her award-winning novels have returned again and again to the trauma and grief and erotic intensity of wartime. Her novels draw on the experiences of real people: Siegfried Sassoon, Wilfred Owen, and in particular the army doctor W.H. Rivers, a pioneering psychiatrist who treated victims of shell shock. As this centenary year opens, with all its commemorations of the First World War, Pat Barker talks about why and how we should remember War - and about the power of fiction to tell historical truth.
She reveals that her fascination with war began as a child; she was brought up by her grandparents, and her grandfather had a bayonet wound which she saw every time he washed at the kitchen sink. 'Through my grandfather and my stepfather, I have a direct link through to the world before the war - for me it's not simply reading history.' Pat Barker herself was a war baby - born in 1943 after her mother, a Wren, had a one-night stand with a man in the RAF. She never traced her father, and that central mystery in her life, 'half my identity missing', was part of what drove her to write. She talks about the stigma her mother faced as an unmarried mother, and in a moving section of the interview she wishes she could speak to her mother now to tell her 'It doesn't matter'.
Pat Barker's music choices include her grandfather's favourite music hall song - his party piece as a boy in the 1890s; Anton Lesser reading two poems by Wilfred Owen, and Benjamin Britten's setting of Wilfred Owen in his 'Nocturne'; Butterworth's 'The Banks of Green Willow'; original cast recordings from Joan Littlewood's 'Oh What a Lovely War'; and Elgar's Cello Concerto, in the famous recording by Jacqueline du Pré.
First broadcast 05/01/2014.
Last on
Music Played
George Butterworth

The Banks of Green Willow

Orchestra: Academy of St Martin in the Fields. Conductor: Neville Marriner.

Benjamin Britten

The Kind Ghosts (Nocturne, Op.60)

Orchestra: Berlin Philharmonic. Conductor: Sir Simon Rattle. Singer: Ian Bostridge.

Edward Elgar

Profiscere, Anima Christiana/Go in the name of Angels (Dream of Gerontius)

Orchestra: City of Birmingham Symphony Orchestra. Conductor: Sir Simon Rattle. Singer: John Shirley‐Quirk.

Will Godwin

The Miner's Dream of Home

Singer: Peter Dawson.

Edward Elgar

Cello Concerto in E minor, Op.85 (1st mvt)

Orchestra: London Symphony Orchestra. Conductor: John Barbirolli. Performer: Jacqueline du Pré.

Paul Rubens

Your King and Country Want You/Gassed Last Night (Oh What a Lovely War!)

Ensemble: Original London Cast.
Broadcasts