Main content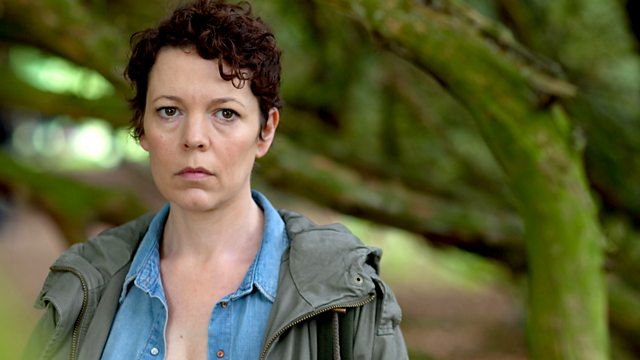 The Thirteenth Tale
Psychological drama. A biographer, hearing the previously untold dark and disturbing life story of a dying novelist, is compelled to finally face the trauma of her own past.
Psychological drama adapted by Oscar-winning screenwriter Christopher Hampton from Diane Setterfield's bestselling novel.
Biographer Margaret Lea is summoned to the Yorkshire home of dying novelist Vida Winter, who has handpicked Margaret to write her biography. Though initially hesitant, as Vida has a reputation for distorting facts in interviews, Margaret becomes fascinated by her previously untold story.
As the novelist recounts her dark and disturbing childhood, Margaret is compelled to finally face the trauma of her own past. But as time runs out, Margaret, desperate to hear the end of Vida's story, begins to wonder if she is hearing the confessions of a murderer.
Clips

How long is The Thirteenth Tale available on BBC iPlayer?
This programme is only on BBC iPlayer for 7 days after broadcast. We always aim to offer our programmes to stream for 30 days; however for a number of reasons including technical problems, legal or contractual issues this isn't always possible.
Credits
| Role | Contributor |
| --- | --- |
| Director | James Kent |
| Margaret Lea | Olivia Colman |
| Vida Winter | Vanessa Redgrave |
| Young Adeline / Vida | Sophie Turner |
| Hester Barrow | Alexandra Roach |
| John the Dig | Robert Pugh |
| Isabelle March | Emily Beecham |
| Charlie Angelfield | Michael Jibson |
| Dr Mawsley | Tom Goodman-Hill |
| Ambrose Proctor | Adam Long |
| Moira | Alice Barlow |
| Young Margaret | Isabel Barlow |
| Aurelius Love | Gordon Winter |
| Peter Lomax | Martin Wimbush |
| Dr Clifton | Steven Mackintosh |
| Young Emmeline | Antonia Clarke |
| The Missus | Janet Amsden |
| Emmeline / Adeline, aged 9 | Madeleine Power |
| Theodora Mawsley | Lizzie Hopley |
| Judith | Jacqueline Davis |
| Writer | Christopher Hampton |
| Author | Diane Setterfield |
| Producer | David Heyman |
| Producer | Norma Heyman |