Main content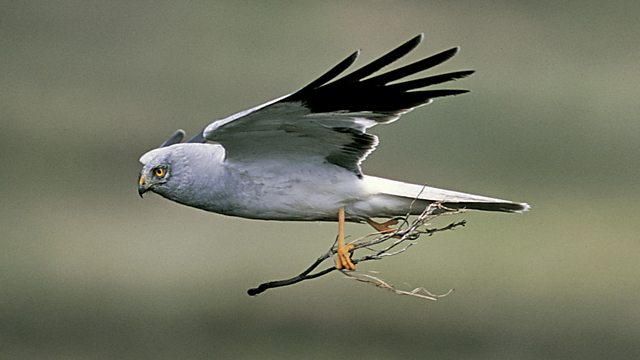 Hen Harrier
Chris Packham presents the hen harrier.
Tweet of the Day is a series of fascinating stories about our British birds inspired by their calls and songs.
Chris Packham presents the story of the hen harrier. The sight of hen harriers floating in to their roost on a winter's afternoon is one that once seen, you'll never forget. Hen harriers are long-winged, graceful birds of prey which hunt by quartering rough ground such as marshes and moorland.
Hen Harrier (Circus cyaneus)
Webpage image courtesy of RSPB (rspb-images.com)
Featured in...
These birds are red listed by the RSPB, meaning they are of highest conservation concern.
Podcast
Discover birds through their songs and calls. 265 programmes of 90 seconds, over a year