Main content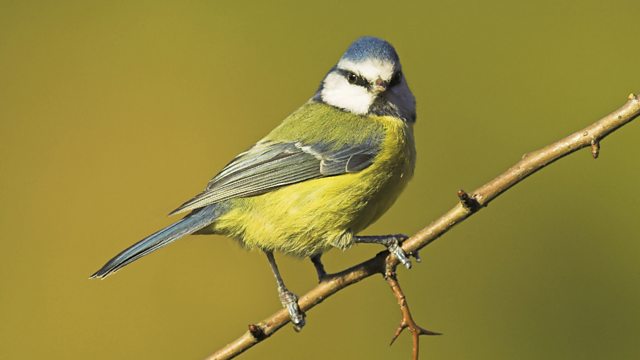 Blue Tit
Chris Packham presents the blue tit.
Tweet of the Day is a series of fascinating stories about our British birds inspired by their calls and songs.
Chris Packham presents the story of the blue tit. The perky blue tit is a stalwart of garden bird-feeders. This popular British bird has a blue cap and wings, olive green back and yellow belly. The male and females look identical to us but blue tits can clearly tell each other apart, find out how in this episode.
Last on
Blue Tit (Cyanistes caeruleus)
Webpage image courtesy of RSPB (rspb-images.com)
Broadcasts

Podcast
Discover birds through their songs and calls. 265 programmes of 90 seconds, over a year