Main content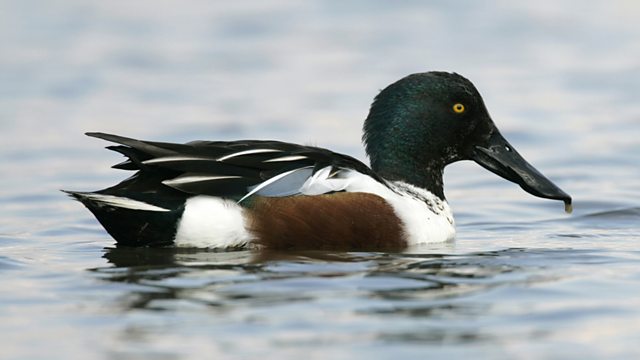 Shoveler
Chris Packham presents the shoveler.
Tweet of the Day is a series of fascinating stories about our British birds inspired by their calls and songs.
Chris Packham presents the story of the shoveler. Swimming in circles, their huge beaks trawling the surface, shovelers do the job of baleen whales on our lakes and ponds. In winter our shoveler population is boosted by Continental birds. They're rather shy though and you're not likely to see them taking bread on the park lake!
Shoveler (Anas clypeata)
Webpage image courtesy of RSPB (rspb-images.com)
Podcast
Discover birds through their songs and calls. 265 programmes of 90 seconds, over a year