Main content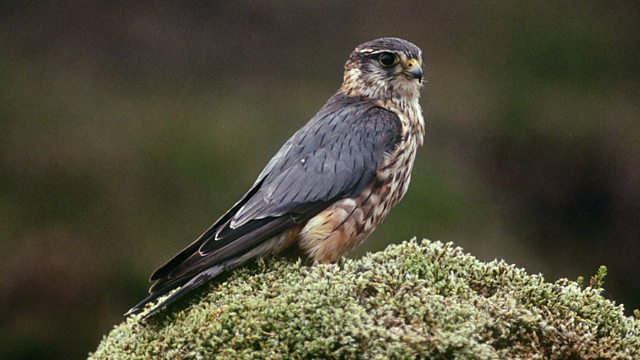 Merlin
Chris Packham presents the merlin.
Tweet of the Day is a series of fascinating stories about our British birds inspired by their calls and songs.
Chris Packham presents the story of the merlin. These diminutive falcons nest in deep heather on moorland, mainly in the north and west. In winter they also hunt over open country, hillsides and coastal marshes. The male merlin or jack is our smallest falcon, about the size of a mistle thrush.
Merlin (Falco columbarius)
Webpage image courtesy of RSPB (rspb-images.com)
Podcast
Discover birds through their songs and calls. 265 programmes of 90 seconds, over a year