Main content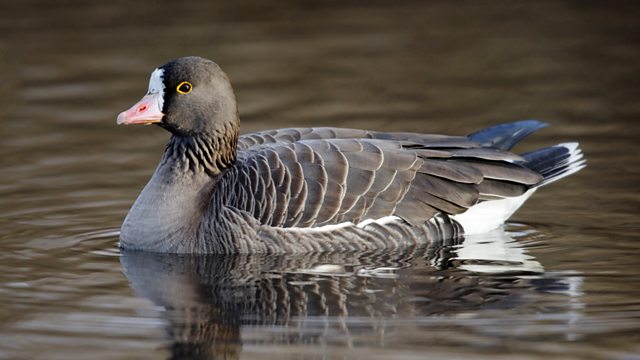 Lesser White-Fronted Goose
Chris Packham presents the lesser white-fronted goose.
Tweet of the Day is a series of fascinating stories about our British birds inspired by their calls and songs.
Chris Packham presents the story of the Lesser White-Fronted Goose. The lesser white-fronted goose is now a very rare bird in the UK, but the siting in Bristol of the BBC's Natural History Unit, owes much to this bird.
Lesser white-fronted goose (Anser erythropus)
Webpage image courtesy of Mike Lane (rspb-images.com)
Podcast
Discover birds through their songs and calls. 265 programmes of 90 seconds, over a year