Main content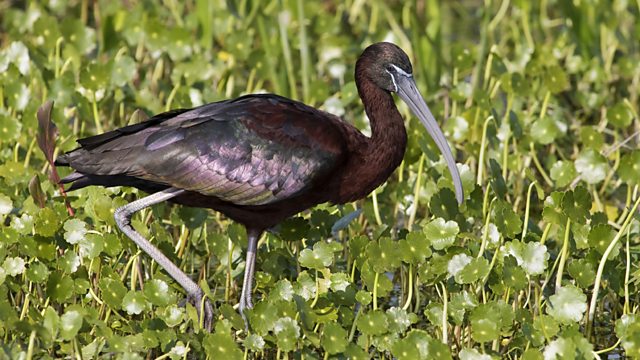 Glossy Ibis
David Attenborough presents the glossy ibis.
Tweet of the Day is a series of fascinating stories about our British birds inspired by their calls and songs.
David Attenborough presents the story of the Glossy Ibis. If, from a distance, you see what appears to be a stout-looking curlew with bronze-coloured highlights, it's probably a glossy ibis. Glossy ibis have always been rare visitors to the UK but in recent years, they've flown here much more regularly.
Glossy Ibis (Plegadis falcinellus)
Image courtesy of David Osborn (rspb-images.com)
Archive recordings of Glossy Ibis by Paul Marvin & Andrew Spencer
Podcast
Discover birds through their songs and calls. 265 programmes of 90 seconds, over a year