Main content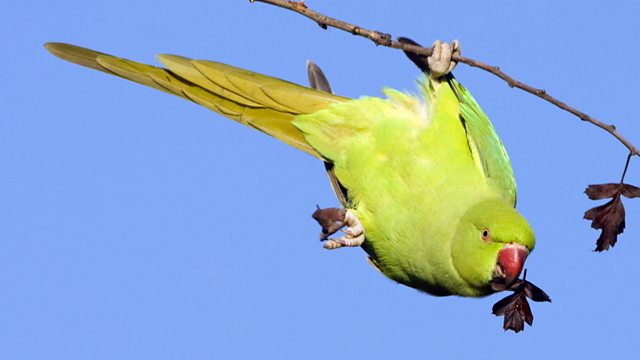 Ring-Necked Parakeet
David Attenborough presents the ring-necked parakeet.
Tweet of the Day is a series of fascinating stories about our British birds inspired by their calls and songs.
David Attenborough presents the story of the ring-necked Parakeet. These long-tailed emerald-green parakeets from Africa and Asia first appeared in the wild in the UK in 1969. Forty years on ring-necked parakeets are here to stay and their progress is being carefully monitored.
Ring-necked parakeet (Psittacula krameri)
Webpage image courtesy of David Kjaer (rspb-images.com)
Podcast
Discover birds through their songs and calls. 265 programmes of 90 seconds, over a year