Main content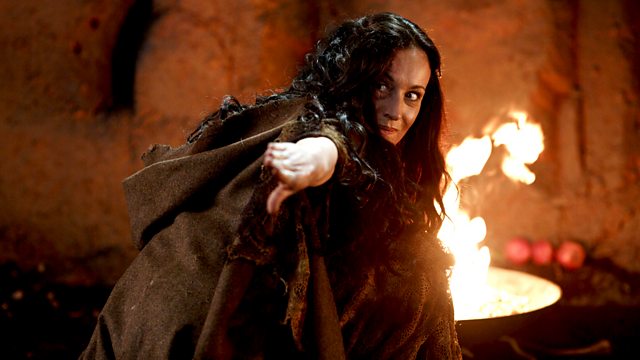 Drama series. Time is running out on Jason's pact with Circe. He has three days to fulfil her wish before he and his friends face a gruesome end.
Jason is reminded of his promise to Circe and her grim warning should he fail to honour their pact. With her threat hanging over him, he has no choice but to act - he must kill the queen. Infiltrating the palace will not only be mortally dangerous but also nigh on impossible.
The heroes set out under the cover of night, but soon Jason's intentions start to unravel. As the alarm is raised, it will take more than just courage and chemistry to save his life - he needs the help of someone on the inside.
Clips

Credits
| Role | Contributor |
| --- | --- |
| Hercules | Mark Addy |
| Pasiphae | Sarah Parish |
| Circe | Lucy Cohu |
| Jason | Jack Donnelly |
| Pythagoras | Robert Emms |
| Minos | Alexander Siddig |
| Ariadne | Aiysha Hart |
| Heptarian | Oliver Walker |
| Ramos | Joe Dixon |
| Ione | Lou Broadbent |
| Director | Jeremy Webb |
| Executive Producer | Johnny Capps |
| Executive Producer | Julian Murphy |
| Writer | Howard Overman |