Main content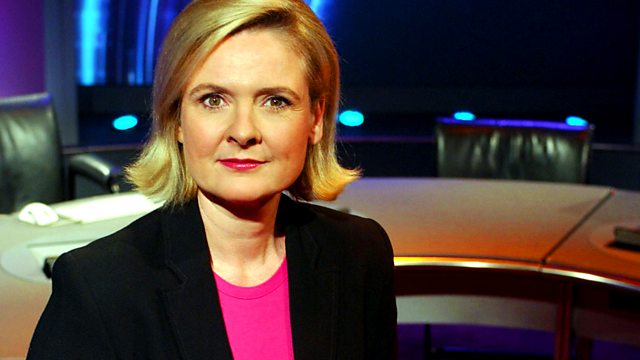 1984
Martha Kearney uncovers the secrets within the newly-opened government files of 1984, the year of the miners' strike, the Brighton bomb and the Libyan Embassy shooting.
Martha Kearney uncovers the secrets within the Government files of 1984.
Margaret Thatcher's government faced some formidable adversaries. The long-anticipated battle with the National Union of Mineworkers and its leader, Arthur Scargill, finally erupted, dominating the political scene well into 1985. The charismatic Ken Livingstone, leader of the Greater London Council, was winning the costly PR war against abolition of the GLC. And terror hit home with the shooting of policewoman Yvonne Fletcher outside the Libyan Embassy and the IRA bombing of the Conservative Party Conference in Brighton.
On the world stage, the Cold War reached a crucial turning point. The cost of the nuclear arms race was rocketing and the world needed a new approach to East-West relations. Rising star of the Soviet Politburo, Mikhail Gorbachev, was invited to Britain and spent five hours at Chequers in a now famous meeting with the Prime Minister.
As the official Cabinet papers of 1984 are opened to the public for the first time, Martha Kearney discovers how these events were viewed in Government. With access to the Prime Minister's personal correspondence, minutes of top secret meetings and telephone calls, and confidential policy advice, Martha can now offer fresh insights into history.
Former Ministers and other key insiders from the time join Martha in the studio to help her interpret the papers and give their own impressions of the revelations within them.
Producer: Deborah Dudgeon
A Whistledown production for BBC Radio 4.
Featured in...
Radio 4 presents a selection of programmes dedicated to secrets, spies and espionage
Podcast
Martha Kearney and guests reveal the truth behind previously secret government files