Main content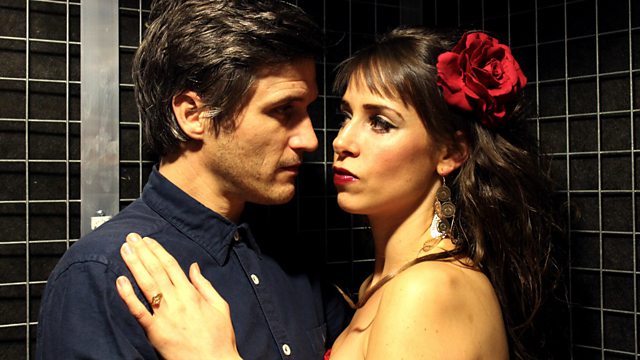 Men and anti-sexism campaigns; reasons to enjoy January; Romany version of Carmen
Men and anti-sexism campaigns, reasons to enjoy January, and a Romany version of Carmen. Jenni Murray presents the programme that offers a female perspective on the world.
We look at men who want to join in the struggle with women against sexism. How easy is it for them to get involved? Are they reluctant or embarrassed to make their voices heard? Do women need to be more welcoming of them?
Carmen, the beautiful, passionate Spanish gypsy woman is probably best known from the Opera by Bizet. BBC Radio Drama North have produced a new version by Romany writer, Dan Allum staring Candis Nergaard as Carmen. They talk about the new production which will be the Woman's Hour drama starting on Monday 6th January.
Most of us probably need little convincing that January deserves its thoroughly maligned reputation but is it actually as bad as we like to make out ? In a spirit of open mindedness to kick off the new year, we reconsider possible reasons for enjoying January and the season of midwinter with novelists M J Hyland and Victoria Hislop.
Presenter: Jenni Murray
Producer: Bernadette McConnell.
Chapters
Men and anti-sexism campaigns

How easy is it for men to get involved in feminist campaigns?

Duration: 11:36

Opportunity Now

Power-lister Helena Morrissey talks about the initial findings of Project 28-40.

Duration: 07:26

Carmen

BBC Radio Drama North have produced a new version of Carmen, on Woman's Hour next week.

Duration: 10:21

Reasons to enjoy January

Is January actually as bad as we like to make out?

Duration: 10:09

Opportunity Now

Helena Morrissey, chair of Opportunity Now and a Woman's Hour Power Lister joins Jenni to talk about the initial findings of  Project 28-40; a survey launched on November 15th last year  which has been asking women aged 28–40 about their experiences in the workplace.

Men and anti-sexism campaigns

2013 was the year that grass roots feminism made a comeback.  Woman's Hour reported on many of the female activists involved in campaigning against sexism from 'Lose the Lads Mags' to the Everyday Sexism Project. This movement of protests, marches and campaigns is being called the fourth wave of feminism.  But what about men who want to join in the struggle with women against sexism?  How easy is it for them to get involved?  Are they reluctant or embarrassed to make their voices heard? And do women need to be more welcoming of them? Jenni is joined by comedian Doc Brown, ambassador for the Great Men Value Women project and by Chris Green, campaign director for the White Ribbon Campaign.

Carmen

Carmen, the beautiful, passionate Spanish gypsy woman is probably best known from the Opera by Bizet.   BBC Radio Drama North have produced a new version by Romany writer Dan Allum, starring Candis Nergaard as Carmen. They join Jenni to talk about the new production which will be the Woman's Hour drama starting on Monday 6th January.

Reasons to enjoy January

Most of us probably need little convincing that  January deserves its thoroughly  maligned reputation,  but is it actually  as bad as we like to make out?  In a spirit of open mindedness to kick off the new year, Jenni reconsiders    possible reasons for enjoying January and  the season of midwinter  with novelists M J Hyland and Victoria Hislop.

Credits

| Role | Contributor |
| --- | --- |
| Presenter | Jenni Murray |
| Interviewed Guest | MJ Highland |
| Interviewed Guest | Victoria Hislop |
| Interviewed Guest | Dan Allum |
| Interviewed Guest | Candis Nergaard |
| Producer | Bernadette McConnell |