Main content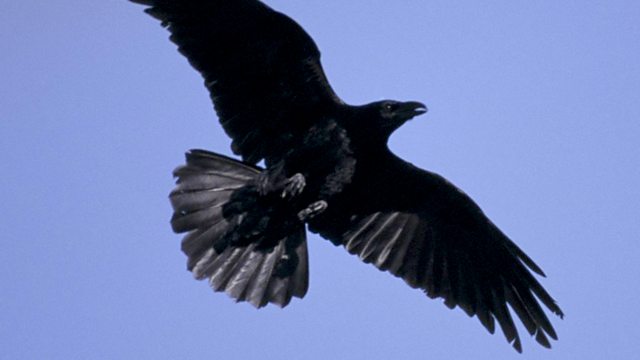 Raven
David Attenborough presents the raven.
Tweet of the Day is a series of fascinating stories about our British birds inspired by their calls and songs.
David Attenborough presents the story of the raven. Ravens are one of the most widely distributed birds in the world and can survive Arctic winters and scorching deserts. In the UK, Ravens were once widespread, even in cities but persecution drove them back into the wilder parts of our islands. Now they're re-colonising the lowlands and are even turning up on the outskirts of London where, since Victorian times, the only ravens were the ones kept at the Tower.
Raven (Corvus corax)
Webpage image courtesy of RSPB (rspb-images.com)
Podcast
Discover birds through their songs and calls. 265 programmes of 90 seconds, over a year