Main content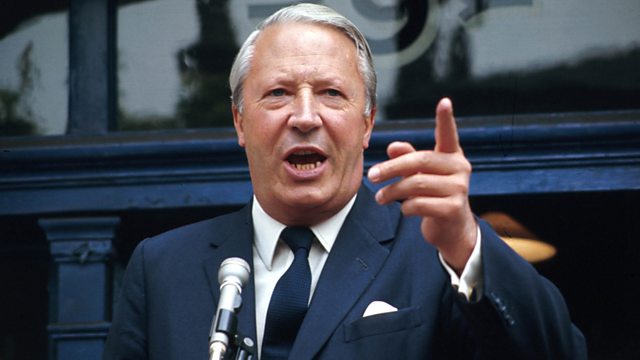 The Three Day Week
Michael White explores the political significance of the 1970s crisis, when Edward Heath was prime minister. From December 2013.
Back in 1973, Britain was plunged into darkness as Prime Minister Edward Heath introduced a three-day working week.
Cities fell dark. Factories and schools closed. People, often wrapped in blankets, worked by candle and torchlight. At home, people boiled water to wash and children were sent to school with luminous yellow bands so they could be seen in the gloom. And Britain's three TV channels came to an abrupt end at ten thirty!
For decades, British politics was shaped, perhaps defined, by the events of the early 1970s, with the three-day week as the centrepoint. Now it seems almost unimaginable that this could have happened in one of the world's richest countries so how did it ever get to this point? Could Heath have done anything different? Michael White of The Guardian, then a young reporter, takes us back to those extraordinary days and charts the long-term political significance of the crisis.
Producer: Jim Frank.
First broadcast on BBC Radio 4 in 2013.
Last on

Broadcasts