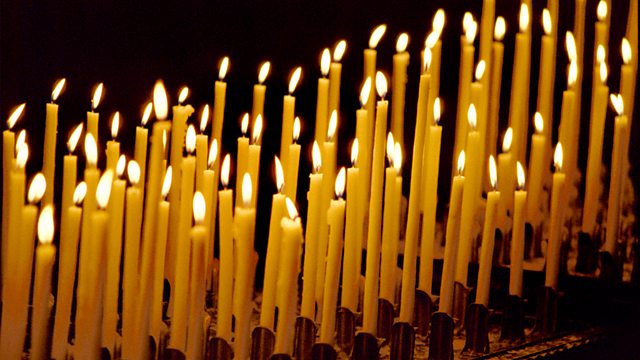 27/12/2013
A spiritual comment and prayer to begin the day with the Revd Dr Jo Bailey Wells, Chaplain to the Archbishop of Canterbury.
Last on
The Revd Dr Jo Bailey Wells
Good morning.
It's the third day of Christmas. As the song puts it, it's that day when your true love sends you three French hens. Just to add a few extra feathers to the family gathering. In case you're beginning to tire of the turtle doves which arrived yesterday, and the old partridge which joined you the day before, and has now stayed two nights, contributing only a few home-grown pears.
I'd like to suggest why the French hens are indeed a gift. It's that stage of the holiday when people need some outside perspective, in case our nearest and dearest no longer seem the sweetest and neatest.
French hens are – well – French. They live according to somewhat differing cultural values, they like their bread in a different shape, they talk in a different tongue. And, they apparently like to be served with garlic, not cranberry sauce.
To a family re-treading its habitual paths of bad jokes and childhood rivalries, three foreign visitors may be a rich gift. I recall a family where, whenever together, siblings would revert to their old habits of cat-and-dog fighting. Roll in a stranger, and the siblings would be transformed – hosting with all the warmth and charm and politeness in the world. But just wait: if the outsider ever dared to voice a hint of criticism about one sibling to another – stand back. You have never witnessed a defence more thorough or convincing; you have never heard of a family more loyal or loving. No one would know just how fiercely the cat and the dog appreciates each other.
Open our lives, holy God, to the gift of strangers, and the strangeness of their gifts. Amen.