Main content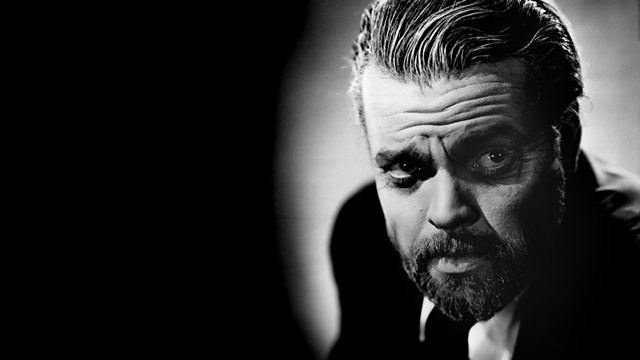 The tapes, recorded from 1983 to 1985 are frank, revealing conversations between Orson Welles and independent director Henry Jaglom. They remained unheard for 30 years - until now.
This two-part programme is a revealing series of informal conversations with the man best known as America's great cultural provocateur and one of the finest of filmmakers.
Director Orson Welles was asked to write his life story in his later years. He declined but was convinced by his friend Henry Jaglom to discuss his life over a weekly lunch at their favourite Hollywood restaurant, Ma Maison. The hundreds of tapes, recorded from 1983 to 1985, reveal extraordinary, frank, conversations between Welles and the independent director Jaglom.
The tapes gathered dust in a shoebox in the corner of Jaglom's production office for over thirty years - until now, but this programme provides an opportunity to hear the amazing material they contain for the first time.
Welles talks intimately, disclosing personal secrets and reflecting on the people of the time. At times the tapes display the great film maker as a world champion grudge keeper, rather different from the amiable character who appeared in interviews when he was alive. As we hear, he hated the way Charlton Heston always called Touch of Evil (directed by Welles) a 'minor film'. Welles also found the work of fellow directors, Woody Allen, Charlie Chaplin and Alfred Hitchcock, difficult to embrace. But, as we hear, he had some unexpected enthusiasms.
Presenter Christopher Frayling reveals the great director free to be irreverent and Welles is sometimes cynical and romantic, sentimental but never boring, and often wickedly entertaining. The programmes also feature the thoughts of fellow diner Henry Jaglom, film author Peter Biskind, as well as actor and Welles scholar Simon Callow.
Producer: John Sugar
A Sugar production for BBC Radio 4.
Last on
More episodes
Next
You are at the last episode
Broadcasts