Main content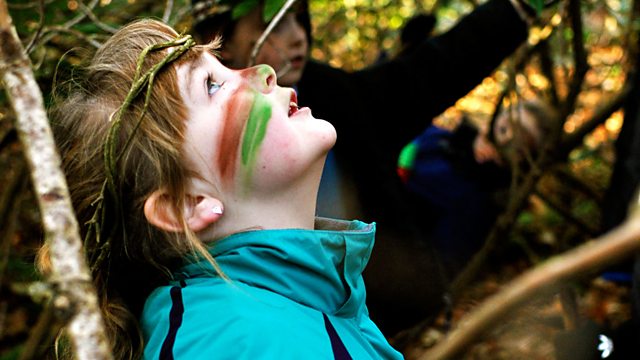 Stig at Fifty
Author David Almond explores the enduring appeal of the classic children's book Stig of the Dump and its unlikely hero, 50 years after Stig first emerged from the chalk pit.
The classic children's book 'Stig of the Dump' has never been out of print since it was first published 50 years ago. At the heart of the story is an unlikely hero, a filthy caveman who communicates only in grunts and lives in an unstable chalk pit beyond the adult world of rules and conventions. He is the perfect friend for bored and restless eight year old Barney, a boy on the margins, nagged by his grandmother, lectured to by his bossy sister and ambushed by a gang of ruffian older boys, the Snargets.
The award-winning children's author David Almond, whose own book 'Skellig' also features a grubby and inarticulate other-worldly hero, explores the appeal of Stig half a century after publication. He meets the book's author Clive King, who turns 90 next year, and discovers why readers are still so fascinated by Stig the prehistoric part-man/part-boy.
Almond recalls the electrifying effect the book had on his class of Tyneside children when he worked as a teacher and acknowledges the profound influence on his own fiction. He meets children for whom Stig is still a natural hero, and adult devotees like the poet and author of 'Edgelands' Paul Farley, natural history writer Patrick Barkham, and the former chair of the National Trust Dame Fiona Reynolds, who all acknowledge the influence of Stig on their own lives and careers.
And in an age where children are rarely allowed to roam free, as Barney once did, he considers what contemporary children have lost fifty years after Stig first emerged from the dump.
Producers: Caroline Beck, Andy Cartwright
A Soundscape production for BBC Radio 4.
Last on
Broadcasts