Main content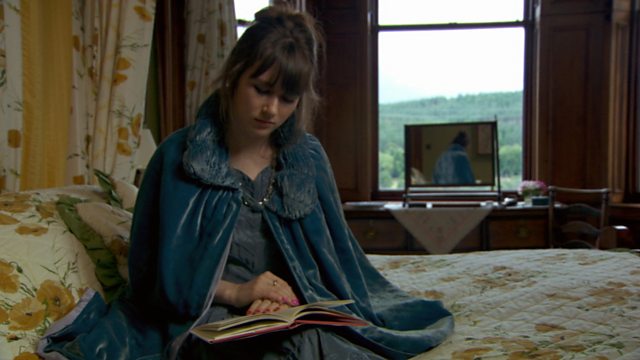 Fashion series in which couturier Sandra Murray looks at how people create their own individual style, and explores styles across the generations.
Ann an cuideachd an couturier ainmeil Albannach Sandra Mhoireach, bi aoighean a' cruinneachadh ann an Taigh Aigas, faisg air a' Mhanachain air a' Ghàidhealtachd. Gach seachdain coinnichidh Sandra ri daoine aig a bheil ùidh mhòr ann an aodach.
Bidh i a' coimhead ri mar a tha stoidhle air atharrachadh thairis air na ginealaichean - bho vintage gu punk, agus a' faighinn a-mach ciamar a tha daoine a' cruthachadh stoidhle sònraichte dhaibh pèin. Còmhla ri Sandra anns a' phrògram seo tha màthair agus nighean às an t-Eilean Sgiathanach, Norma agus Roz Skinner.
Bidh na dithis aca a' tarraing dhealbhan airson an cuid obrach, agus tha ùidh mhòr aca ann an aodach vintage. Bidh sinn cuideachd a' cuir tìde seachad le cleasaiche òg à Leòdhas, Rachel Kennedy.
Tha Rachel dèidheil air an t-aodach a gheibhear air an Àrd-shràid, agus bidh sinn a' coimhead ri mar a chruthaicheas cuideigin stoidhle sonraichte le aodach bho na brands mòra sin.
Scottish couturier Sandra Murray explores clothes and what people say to the world through what they wear. Each week Sandra is joined by guests at Aigas House, near Beauly in the Highlands, and together they explore the importance of fashion and design to them personally.
Sandra charts styles across the generations - from vintage to punk and discusses with her guests how they create their signature look. Sandra is joined in this programme by a mother and daughter from the Isle of Skye, Norma and Roz Skinner. Both photographers, they have a love of vintage clothing.
We'll also meet a young actress from the Isle of Lewis, Rachel Kennedy. Rachel likes to shop on the high street, and we'll look at how someone creates a unique image when shopping at these popular big brands.
More episodes
Next
You are at the last episode