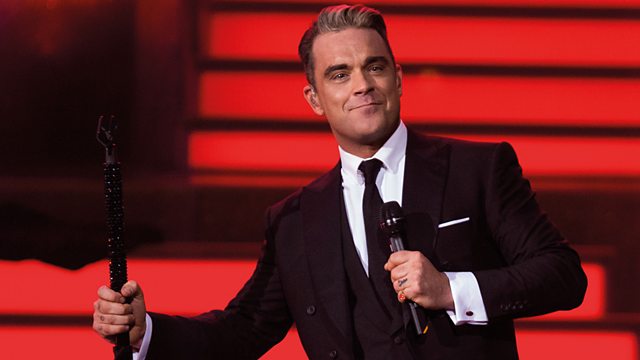 Robbie Williams In Concert
Robbie Williams returns to the world of swing with a unique, one-off performance recorded at the London Palladium with his big band and orchestra. Presented by Dermot O'Leary, the music includes classics such as Ain't That a Kick in the Head, Mack the Knife and Puttin' on the Ritz as well as original compositions by Robbie and Guy Chambers from his latest release, Swings Both Ways.
Featuring guest performances from Rufus Wainwright and Lily Allen.
Robbie Williams at the London Palladium - 07 November 2013
Putting on the Ritz at the London Palladium