Main content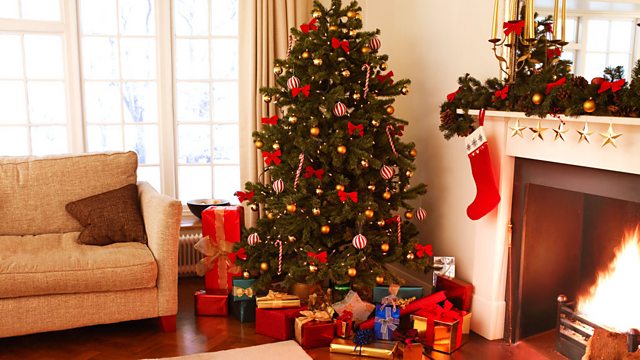 Christmas traditions; Digital nun; Childless by circumstance
Your favourite Christmas traditions; In the kitchen with the digital nun; Coping with the festivities when you're childless by circumstance, not choice. Jane Garvey presents.
Call Woman's Hour on 03700 100 444 to share your favourite Christmas traditions. We want to hear about the little rituals and customs, however strange or unconventional, that make your Christmas so special.
Time for something a little more spiritual in our kitchen series as we meet Sister Catherine Wybourne, also known as the digital nun, who lives in a community of Benedictine nuns in Herefordshire.
And how to make the most of Christmas as a childless woman with Jody Day, who runs a support group for women who wanted children but have none. She has suggestions on coping with family assumptions and pressures, including how to enjoy being an aunt without turning into a childcare martyr and how to think about your own sadness at a time when you might be continually told 'it's all about the children'.
Presenter: Jane Garvey
Producer: Ruth Watts
Editor: Karen Dalziel.
Chapters
Jody Day

Jane talks to Jody Day, about dealing with a family Christmas if you are childless.

Duration: 05:24

Digitial Nun - Sister Catherine Wybourne

Henrietta Harrison visits the kitchen of Benedictine nun, Nun Sister Catherine Wybourne.

Duration: 09:01

Phone-in on your Christmas Traditions

We hear about your Christmas Traditions, rituals & customs, that make Christmas special.

Duration: 20:10

Christmas traditions

Listeners share their favourite Christmas traditions. We hear about the little rituals and customs, however strange or unconventional, that make your Christmas so special.

 

Call us on 03700 100 444 to share your stories.

Digital Nun

Sister Catherine Wybourne is a Benedictine nun who lives in a community in Herefordshire and who carries out part of her ministry through twitter as @digitalnun. For the last in our series visiting women in their kitchens, our reporter Henrietta Harrison visited Sister Catherine to find out more about living under the rule of St Benedict.


How to deal with a family Christmas if you are childless

Jody Day runs a support group for women who are childless by circumstance – women who wanted to have children but haven't. The last time she was on Woman's Hour talking about her book 'Rocking the Life Unexpected' we were inundated with messages from women who were in the same situation. On Christmas Eve she joins Jane Garvey to talk about how to make the most of Christmas as a childless woman. How to deal with your parents' assumptions, or disappointment; how to enjoy being an aunt without turning into a childcare martyr and how to think about your own sadness at a time when you might be continually told 'it's all about the children'.

Credits

| Role | Contributor |
| --- | --- |
| Presenter | Jane Garvey |
| Interviewed Guest | Catherine Wybourne |
| Interviewed Guest | Jody Day |
| Producer | Ruth Watts |
| Editor | Karen Dalziel |