Main content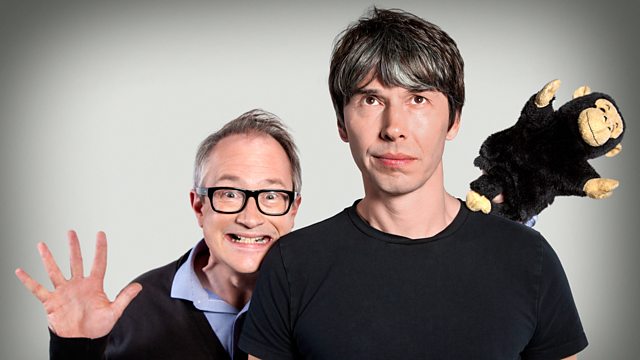 Writer and broadcaster James Burke joins the Infinite Monkey Cage to explore the world of science communication.
This week on the Infinite Monkey Cage, Brian Cox and Robin Ince take to the stage at Manchester University, to discuss the state of science communication. Is the public engaged enough with the complexities of science? Are scientists engaging enough with the hoi polloi or still stuck in their ivory towers? And when was the 'golden age' of TV science, if it ever existed? Joining our presenters are scientists Matthew Cobb and Sheena Cruikshank, comedian Helen Keen and legendary science TV presenter and writer, James Burke, whose classic series 'Connections' captivated audiences around the world. Producer: Rami Tzabar.
More episodes
Next
You are at the last episode
Santa's under pressure to deliver the presents on time. Who can he turn to for help?
How many of these GCHQ puzzles can you solve?
Podcast
Irreverent look at the world through scientists' eyes. With Brian Cox and Robin Ince.