Main content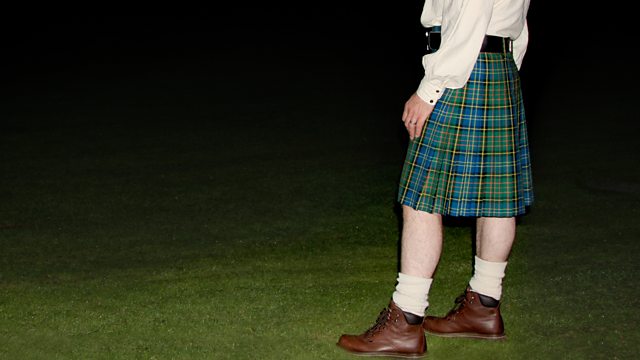 Scotland Meet Murray Lachlan Young
Poet Murray Lachlan Young retraces a journey that he made around Scotland 20 years ago and explores what it means to have Scottish roots in referendum year.
20 years ago, a young man named Murray Lachlan Young, who had been born in the United States to a Scottish father and an English mother, went in search of his Scottish roots.
As a reedy 20 something in a tweed cap, he toured around a Scotland still recovering from the downturn of the 1980s and 90s, meeting his Scottish relatives from dank Glasgow to mystical Skye, sometimes bemusing them with his enthusiasm for all things Scottish. His encounters spurred him into an outpouring of poetry and a re-examination of the role his Scottish roots played in his life. "The trip was to write a poem that captured the wild heart of Scotland and delivered my Scottishness to me."
20 years on, Murray is ready to undertake that trip again. This time, the cultural context is the forthcoming referendum on Scottish Independence. Murray is now an award winning poet and a well known voice on the airwaves - BBC Radio 4's Saturday Live and BBC 6 Music. But he is still struggling to grasp his own cultural identity.
Murray retraces his steps from Edinburgh, via Lochgilphead, to Islay in search of the answers to his personal predicament of what it means to be an Anglo-Scot in a time of deep historical change. All the while, he'll be exploring what Scottishness means for the people he encounters along the way. And the end result will be a new poem to reflect his journey.
Last on
Broadcast