Main content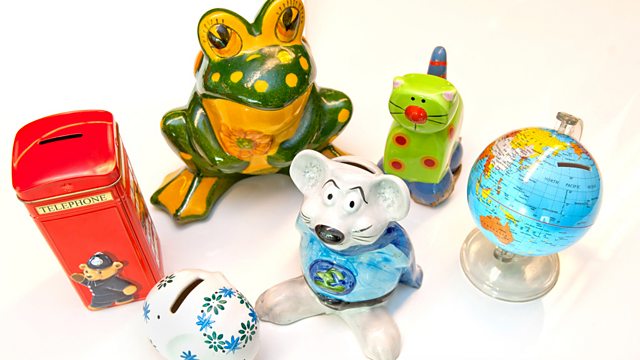 Bye-bye to Bitcoin?; Gender-blender insurance; World's most expensive moneybox
Is the currency of the future virtual? Paul Lewis debates the pros and cons of bitcoins. Plus copycat HMRC, insurance premiums and the gender directive, and what's in a moneybox?
Forget metal, paper and plastic is the future of currency virtual? Bitcoin is the oldest and best known of these virtual payment systems that are outside the banking system and free from state control or backing. That leaves the currency open to wild market fluctuations rising like a rocket then falling like a stick. So is virtuality the future of currency? Or is Bitcoin about to bite the dust? A Money Box listener and bitcoin enthusiast debates the pros and cons with a critic.
A year ago insurers were banned from using sex (or, as they prefer to call it, 'gender') when fixing insurance rates despite the fact that men and women differ in many insurable traits - including road accidents. One year on how have the predictions of major changes in premiums in fact worked out?
Filling in your self-assessment tax return and paying your tax may not be fun but at least the online process itself is free. So how can firms get away with charging people from £100 to £1000 for letting them do it? HMRC explains how it is policing copycat sites.
A moneybox can be anything from a house to a pig to a complex mechanical device. Invented in America after the civil war, down the ages they have been used as promotional devices by banks to get us to save. And with interest rates as low as they are many people think they might as well keep the money in a box as in an account paying next to nothing. But the older moneyboxes might make you money themselves - they can fetch hundreds or even thousands of pounds. So Money Box looks at moneyboxes.
Last on

Broadcasts