Main content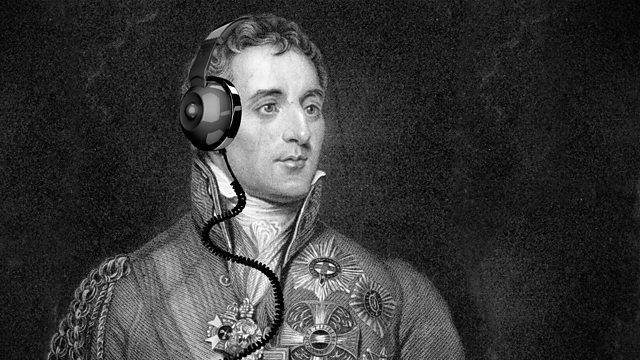 The Duke of Wellington's Playlist
4 Extra Debut. David Owen Norris and guests compile a music playlist for the Duke of Wellington. With Kate Williams and Tim Clayton. From 2013.
The Duke of Wellington's military achievements, including his victory over Napoleon, are well-known. Much less well-known is the Duke of Wellington, the musician.
His father was a composer and music was the only consolation of a lonely, unloved childhood – the only thing he was good at was playing the violin. But as a young man, in a theatrical gesture of renunciation, he burnt his violin and vowed to give up music altogether as too much of a distraction from his military career. But despite the grand gesture, the Duke had a passion for music all his life. And music played an important role in warfare too, with military bands marching into battle and vying for supremacy.
This programme discovers and records the Duke's music, including long-forgotten songs about the Battle of Waterloo. Musician David Owen Norris gives old songs a new twist and sets them for jazz singer Gwyneth Herbert and classical singer Thomas Guthrie. He then plays them to a trio of Wellington experts - Royal historian Kate Williams, military historian Tim Clayton, and the Duke of Douro (the Duke's direct descendent).
The programme is recorded on location in Apsley House on Hyde Park Corner and includes performances on the Duke's own Grand Piano.
David Owen Norris is a pianist and composer and Professor of Music at Southampton University.
Producer: Elizabeth Burke
A Loftus production for BBC Radio 4 first broadcast in 2013.
Last on
Broadcasts