Main content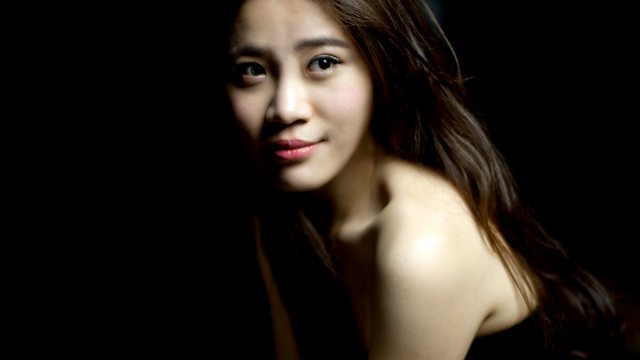 Kitty Whately, Mark Simpson, Lise Berthaud, Zhang Zho
Clemency Burton-Hill presents Kitty Whately (mezzo) performing Strauss, Mark Simpson (clarinet) in Schumann, Lise Berthaud (viola) in Brahms and Zhang Zho (piano) in Grieg.
Clemency Burton-Hill introduces recordings by the BBC's starry line-up of New Generation Artists, the young musicians Radio 3 believes will be the stars of the future. Today a chance to hear from three new recruits to the scheme: British mezzo Kitty Whately, French viola player Lise Berthaud and Chinese pianist Zhang Zuo. And clarinettist Mark Simpson, now in his second year as a NGA, plays Schumann.
Strauss: Allerseelen, Op 10 No 8
Kitty Whately (mezzo), Ghamal Kamis (piano)
Schumann: Fantasiestucke, Op 74
Mark Simpson (clarinet), Vikingur Olafsson (piano)
Brahms: Sonata in F minor, Op 120 No 1
Lise Berthaud (viola), Adam Laloum (piano)
Grieg: Piano Concerto in A minor
Zhang Zuo (piano)
BBC Philharmonic
Conductor Alexander Bloch.